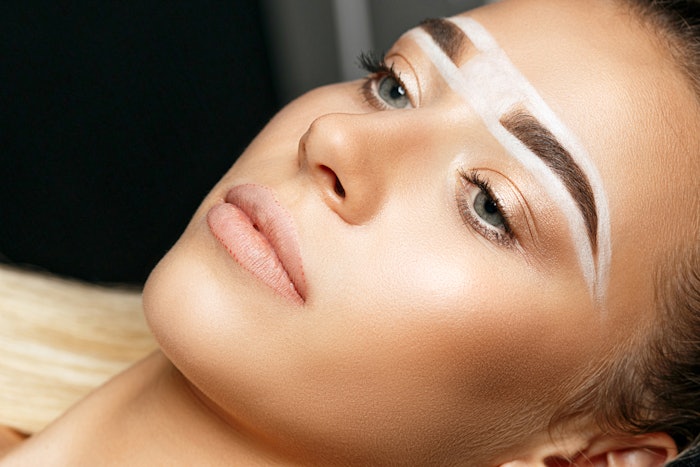 Listen up esties! Here is what's buzzing in the spa industry.
What You Should Know
The ombré powder brow is a brow technique that differs for other semi-permanent tattooing, in that the application is done on the epidermis layer of the skin. Similar to microblading, but less invasive, powder brows result in a powdery effect on brows with a faded front and crisp tail. The effect is designed to resemble makeup and usually lasts for two to three years.
Skin Benefits
Ombré powder brows are created using a small machine that disperses small dots of pigments in an airbrush or shading technique, making the process minimally invasive. The process tends to be less painful and cause less bleeding that traditional microblading techniques. Powder brows last two to three years and cause little to no damage to skin, avoiding any scarring or skin damage that microblading can cause over time. This technique is also designed for all skin, casing less trauma to oily or sensitive skin types.
Tips
The healing process can take four to six weeks, so let clients know to be careful during that time.
Clean powder brows regularly with cotton pads and sterile water.
Avoid using products that contain retinol, glycolic or lactic acids around the brows to prevent fading.