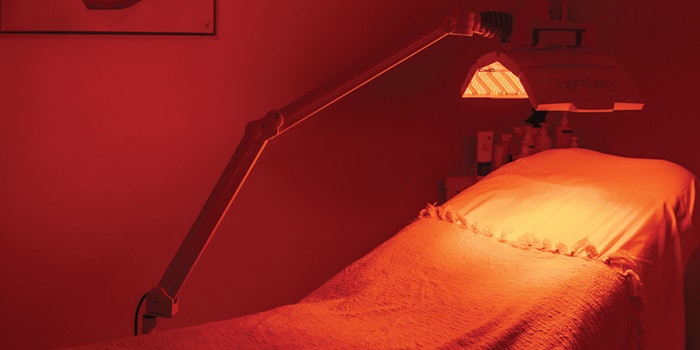 Within the bustling city of New York, Practise spa provides a serene destination for city goers to get all of their skin care needs. This is easily reflected in the extensive treatment menu that Practise offers, including a variety of treatments that utilize devices like microcurrent, light therapy, dermaplaning, microdermabrasion and more.
More exciting than the array of treatments on their menu is the spa's founder, Kristyn Smith. Smith won the 2022 Byrdie Pro Awards as Esthetician of the Year, and after meeting her in person, we can say she won for very good reason. Smith is a wealth of knowledge, and has crafted a beautiful and poised spa experience. The natural lighting, soft music and ridiculously comfortable furniture help to ease you upon entering, so that once your treatment begins, all the stress from the city melts away.
Skin Inc. (SI): How did you get started in the industry?
Kristyn Smith (KS): I started out as a makeup artist in London, and soon realized I was more interested in treating the skin than trying to cover it. I then moved to L.A. to work with plastic surgeons and advise brands on treatment protocols before moving to New York to step out on my own.
SI: Where did the idea for Practise come from?
KS: Practise is the idea of a ritual, a process that begins with the client and their relationship with their daily practices. Our team of estheticians want to help, starting with a conversation about each client's specific needs and goals.
Related: Must Have Equipment for The New Spa Owner
SI: How do you stay competitive with the many spas in New York?
KS: Practise's ethos is built around my relationship with my clients. The studio works with lines that support healthy skin and incorporate minimal modalities to best address client concerns. Practise does not feed into trends or offer any add-ons; each treatment is custom based on the client's needs on the day of.
SI: What is your greatest achievement in the spa industry?
KS: Starting the 0303 Foundation has been my proudest moment; the goal of the foundation is to provide accessible, healthy skin education and products for those who may not have access to these resources. Unfortunately, the current beauty market does not educate its younger customers (puberty level) on effective and affordable practices that treat problematic skin. I believe it is imperative for skin care education and hygiene to start at a young age. Our hope is that by providing information and the right products we will help improve the physical and mental wellness of the next generation. 
Continue reading our EXCLUSIVE interview with Kristyn Smith in our August Digital Magazine...