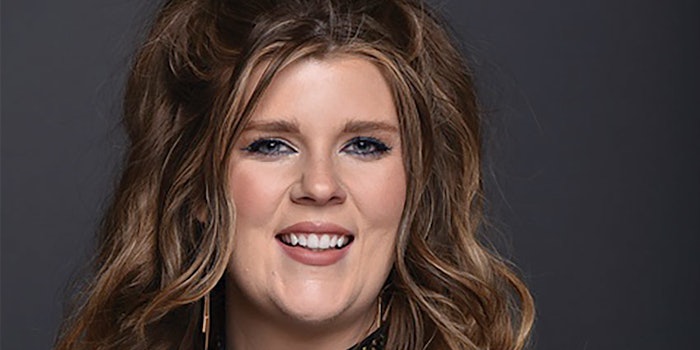 It's crazy for me to think that I am currently putting together my first ever editor's note for Skin Inc. When I started as the assistant editor on Skin Inc. nearly five years ago, I dreamed of the day I would get to put together these monthly notes, and I never thought it would be here so quickly. My deep pride and love for this brand also led me to believe that I would never stray away from it, but I thankfully was able to experience our sister publications WellSpa360 and MedEsthetics for almost two full years. Coming back to Skin Inc. with fresh eyes leaves me only filled with more excitement and opportunity. I am honored to be taking on this role as Associate Managing Editor, and I know I have some very big shoes to fill. I look forward to continuing my Skin Inc. journey with all of you, dedicating myself and the brand to providing you with top notch educational content on the latest trends, treatments, skin science and business tips. To start off my journey, I am listing out my top five must have (or try) skin care products.
1. HydroPeptide Power Lift Moisturizer
I'm a dry skin girly, so when I say this moisturizer really gave me that luxurious, hydrated feeling without being oily, I mean it. It can be a hunt to find products that work in the humid summer and dry winter when in Chicago, and this moisturizer checks all the boxes. Plus, it's now available in a recycled glass jar!
2. Éminence Mangosteen Daily Resurfacing Cleanser
I easily fell in love with this product for the delicious smell alone, but what really set this cleanser apart for me was the use of lactic acid to keep my skin from looking dull. This cleanser smoothed my skin and keeps my complexion bright. Did I mention it smells amazing?
3. Sorella Apothecary Tinted Dew Drops
I love to wear a full face of glam makeup, but the pandemic pushed me to relish light, daily makeup looks. These tinted dew drops do everything I want when I'm going for a light and fresh look by evening my skin tone, feeding my skin good ingredients and giving me a gorgeous glow.
4. Lira Clinical Bio Hydra Infusion
I was introduced to this product when hyaluronic acid first starting going crazy, and I have never looked back. Not only do I love anything with hyaluronic acid, this serum always leaves my skin feeling balanced and hydrated even in the bitter Chicago winter air. www.liraclinical.com
5. FarmHouse Fresh Sundae Best Chocolate Mask
This has been an absolute favorite of mine for years. Not only does it smell like dessert, but it works wonders in softening and hydrating the skin. This is an absolute crowd pleaser on all of my girls' nights, and I even got my husband hooked on it for our spa date nights. www.farmhousefreshgoods.com