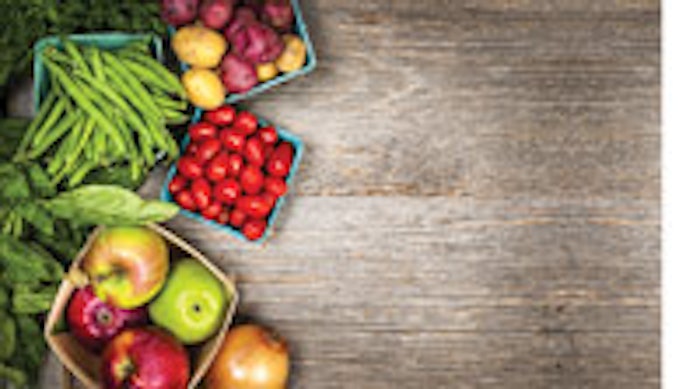 What does wellness mean, and how do spa leaders ensure their team is surrounded by well-being? Wellness is so much more than just a buzzword—it's a smart business practice that helps diminish retention issues, while building accountability among team members. Well team members have the ability to deliver an incredible experience for their clients.
Approximately 90% of employers offer wellness incentives, or financial rewards or prizes to employees who work toward getting healthier, according to Fidelity Investments and the National Business Group on Health.
The Wellness Councils of America reports that more than 80% of American businesses with more than 50 employees have some sort of wellness program. The most popular of those programs promote exercise, smoking cessation and stress management.
The National Association of State Boards of Accountancy says that statistics have routinely shown that employers who utilize corporate wellness programs have decreased absenteeism, reduced health care expenses and increased productivity among employees.
Mintel also reports that, under regulations that went into effect in conjunction with the implementation of the Affordable Care Act in January 2014, insurers can now offer higher maximum rewards for wellness programs. For instance, insurers can give those who use health-contingent wellness programs a reward of up to 30% of the cost of health coverage for meeting certain standards.
Build a wellness-focused team
Skin care facility leaders often find much of their time is spent fighting fires instead of performing strategic implementation of client excellence and self-care, which will open the door to reaping the benefits offered by the gifts of loyalty: repeat visits, higher spend-per-visit and referrals.
If the entire team is not experiencing a sense of well-being, it will be challenging to care for clients. Because a team is the backbone of a skin care facility, encourage team members' wellness first. Be strategic with incentives—money is rarely the best motivator when you are managing practitioners. Instead, boost wellness and morale by using the following tactics.
Partner with yoga studios, farm-to-table restaurants and organic gardeners to help incorporate wellness intentions into the skin care facility. Invite yoga pros to offer meditation and stretching classes, or partner with an organic farm to arrange fresh produce deliveries for the break room.
When contests are offered to team members, keep the prizes focused on wellness initiatives.
Encourage treatment swaps within your facility. The trades are not only a great incentive for personal well-being, they also present the opportunity to allow team members to learn the various working styles of their peers—enriching their own skill set.
If the facility offers fitness classes, allow team members a special rate or free classes. Also, consider partnering with a local gym for a trade—in services.
When catering a team event, forgo the pizza and arrange to have healthy fare to show support for wellness.
Bringing wellness into the break room. Do outdated magazines, half-eaten boxes of cookies and dirty coffee cups describe the ambiance of your break room? This is where the team goes to recharge their batteries, so make sure it's clean, stocked with healthy snacks—and recipes—and timely reading materials. Post easy-to-incorporate health tips. The ideas should be simple and relatable to team members and their clients.
If any employees have a particular passion for wellness, let them offer quick tips or lectures on wellness to their peers. And don't forget to be well yourself. As a leader, it is important to embody health and well-being, so ensure your actions support the wellness message.
Appealing to clients' wellness needs
Once team members are focused on their own wellness, they are ready to deliver it to clients. The clearer the target client is, the more specific wellness offerings can be. Most clients today are time-starved, stressed out and overwhelmed with choices—and they have done their homework online.
Two of Spafinder's 2014 trends speak to ways spas can work with today's clients.
Turn their wired lives into wellness tools. There are hundreds of apps out there to help users get in shape and be healthy. Consider having an app made for your facility or utilize social media to offer daily tips for followers.
Jump on the bandwagon alongside the hotel industry and create healthy environments in which clients can relax. According to Spafinder's Hotel 2.0 website section, "One of the most powerful trends is 'Healthy Hotels.' They are more than passing news and will become a megatrend, because they fulfill profound human needs."
With this information in mind, consider the following offerings for clients.
Quiet spaces for electronic connections. Include charging stations and areas for storage while clients are having their treatments. Consider posting a list of the team's favorite wellness apps in the space, and don't forget to include the spa's social media details on the list so clients can check-in while they are there.
Offer healthy on-the-go snacks and recipes while they wait. Include foot soaks and neck warmers, too, and supply a library of wellness books and magazines available for reading.
Quick treatments that deliver visible differences. Shorter services allow clients to sneak away for a quick respite, and specialized services can help ease computer-induced aches and pains.
Quick tips on how to have glowing, photo-ready skin. Consider printing these in a format that fits into a wallet.
Community wellness classes. If the space is available, consider offering community wellness classes as nontraditional streams of revenue. Try free or donation-based classes; you might be surprised at the generosity of attendees.
Find ways to ease some of the specific challenges clients face. A skin care facility has to go deeper than just offering space to escape; it also has to be viewed as a resource that provides specific solutions, as well as superior products and services.
Engaging corporations in wellness
To further build business around wellness, spa owners can reach outside the walls of their facilities. Align the brand with businesses, and become a strategic wellness partner for corporations. Look for businesses that serve similar consumers and are complementary to spa offerings. Create an integrative network of trusted resources—acupuncturists, nutritionists and fitness instructors—to lead an initiative that offers corporations an easy way to encourage wellness.
Use initial discussions with the corporation's leaders to determine their needs and then figure out ways to assist them in reaching their goals, while at the same time benefiting the spa's brand. Go in with a comprehensive on- and off-site plan, and a full list of resources to help the company begin a focus on wellness. In turn, your brand builds a long-term relationship with the corporation and gains access to their employees.
Other tips for engaging in corporate wellness include the following.
Before reaching out to companies, become an expert on the corporate wellness concept by exploring current research and articles. This will boost your confidence when you are ready to contact these organizations, and they will be more likely to trust you.
Narrow down the top corporations you want to work with and ask the corporate wellness leader if they purchase rewards for employees. If they do, offer gift certificates from your facility to include as employees perks.
Create packages that are specifically beneficial for the employees you want to reach. Is your skin care facility located in a town where people work at factory jobs and do a lot of repetitive movements? Figure out the needs the company you are approaching will most likely have, and customize packages and services to address these needs.
The most important first step an owner can take is to set the intention to make well-being a focus. When you set this intention and solicit input from your peers and teams, you will find your own unique way to incorporate this into your culture, reaping the benefits for many years to come.
Debra Koerner is the host and executive producer of The Journey into Wellbeing television series on PBS, author of Success from the Start: Business Principles for Massage Therapists (F.A. Davis, 2013) and a healing expert blogger for SpaFinder Wellness. She is also the founder of Well World Group and can be reached at dk.journeyintowellbeing@gmail.com.