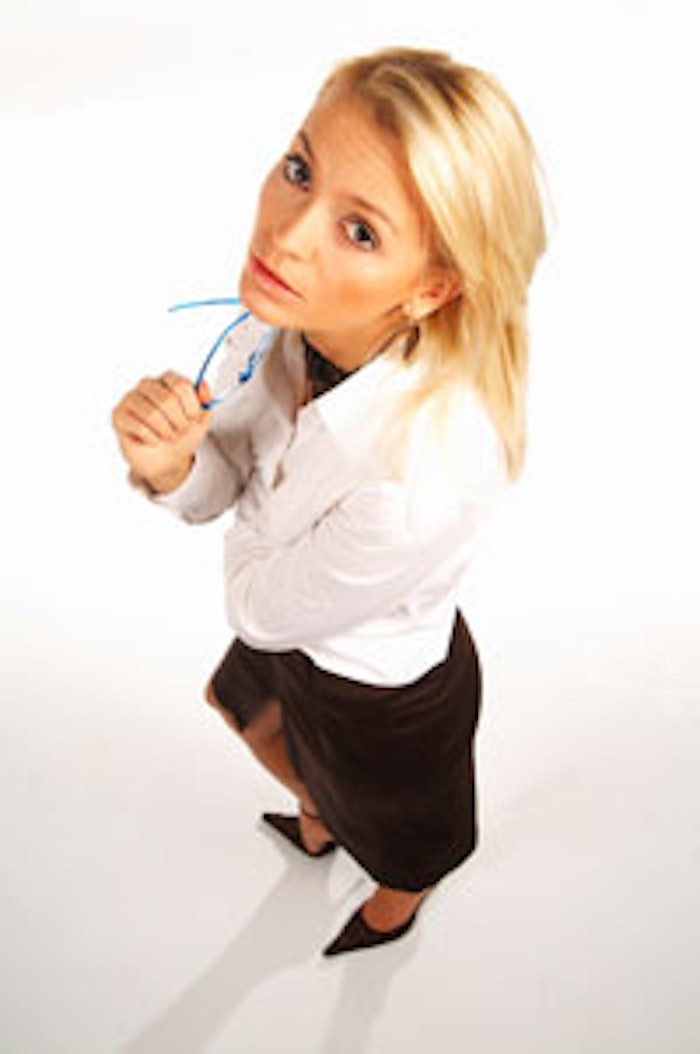 Many work behaviors—from coming in late to being disorganized—can be identified as bad habits. The bad habits of individual team members can hold your entire skin care team back—remember, you really are only as strong as your weakest link. Unfortunately, too many professionals are unaware of the risks of bad behavior, and too many managers and business owners are not taking the steps necessary to identify and address these habits in a way that maximizes performance and growth, as well as encourages others to excel.
More often than not, the reason for continued bad habits is due to a lack of communication from managers to team members. It is vital that members of your team are aware of performance issues. They deserve clarity about what behavior is and is not acceptable in the workplace, and should be encouraged to develop habits that will be of value to the skin care facility, their clients and, ultimately, to their own careers.
An ounce of prevention
Providing structure, written job descriptions, rules and guidelines explaining how you want your business to be conducted is a critical step in correcting bad habits. Equally important is reinforcing both the value of good behavior and the consequences of bad behavior through communication via team meetings, one-on-one sessions and memos. Most importantly, display to your team the ways in which positive work habits lead to success and negative ones ultimately lead to failure.
The foundation of any team's success is rooted in the manager's day-to-day relationship with team members—consistent feedback and mentoring help create a road map for success and can begin to eliminate bad habits, as well as prevent your team members from starting new ones. Key elements include:
Setting individual and team goals for success;
Defining consequences for those who break the rules;
Modeling the behavior, performance and appearance you want your team to attain; and
Holding regular meetings to praise and critique team behavior.
It is necessary to implement a system to rid the skin care facility of team members who refuse to exhibit respect for the set guidelines. To encourage change, you must first be able to define the negative behavior in a way that allows team members to recognize the consequences of doing nothing to alter their behavior. Following are critical points to keep in mind when giving corrective feedback.
Be timely. Communication should occur as soon as possible after observing an issue that needs attention.
Be specific. Provide deeper insight into the behavior that needs to be altered.
Focus on the behavior—not the person. Describe what you witnessed, and how those behaviors impact the team, as well as the individual team member's ability to achieve her own goals.
Consider your body language and tone of voice in delivering the message. Avoid exhibiting frustration or anger.
Clarify your expectations for the future.
Ask for the team member's statement of comprehension about why the behavior will not be tolerated, and what the consequences are of failing to meet your expectations.
Set a deadline for when the behavior needs to be eliminated or altered—this may be immediately in some cases.
Follow up to review the status of the team member's behavior, whether it be her improvement or failure to change. Declare the case closed, or carry out necessary disciplinary actions you have set in place.
Be clear with team members about how changing their behavior will have a positive affect on performance—and be sure to reinforce that choosing to ignore the situation will affect their career—and possibly their future with your company.

Committed to helping professionals grow, Gordon Miller is a business educator, consultant and social media evangelist for the professional beauty industry. He can be reached at gordnm@yahoo.com.