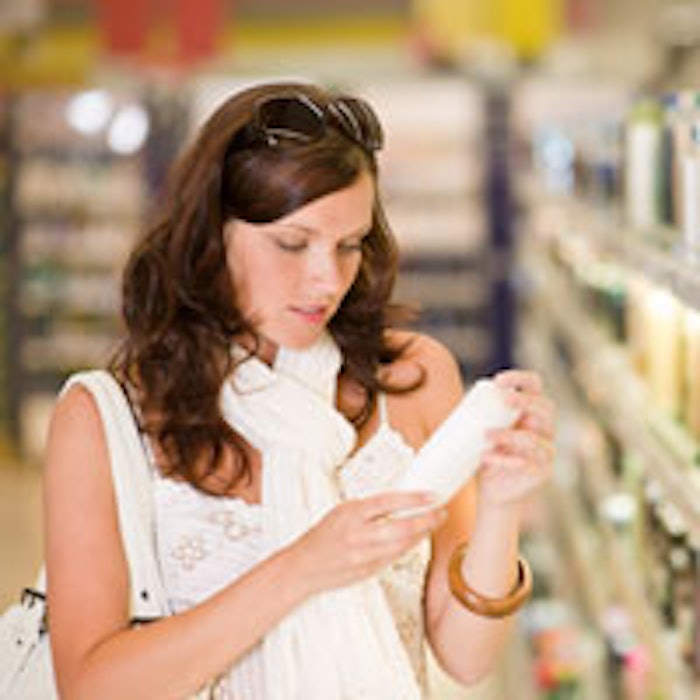 When looking to identify the keys to retail success, it is clear that there really is no one specific secret to having a successful retail environment. However, there are some very strong core values that need to be factored in and addressed on a daily basis.
Create an engaging space
Clients are more likely to be drawn to a retail space in which the product selection is attractive and well-displayed. You should include key merchandising tools that can speak about the product for you, rather than leaving this communication entirely up to your team. These tools should be available via your key vendors and should include shelf-talkers, display sheets and captivating visuals.
Pay attention to your traffic patterns
Be aware of the direction your clients gravitate in your space. By giving some thought to your space in this way, you can build a simple planogram that will make it easy for you to strategically rotate key products in and out. Use this space to present your newest collections and to create tester stations in order to promote interaction. Your key vendors should offer you standard- and deluxe-sized samples and testers that can help drive ongoing excitement for this space.
Keep clients informed
Successful relationship-building extends far beyond the time clients spend within your doors. However, while they are there, be sure you are clearly presenting the story you want them to grasp during their visit. Key vendors should offer you ready-made and custom signage options to help get your messages across.
Additionally, there should be no mystery in regard to what type of business yours is, what services you offer, your key points of distinction or where you are located. Many businesses focus primarily on the internal space and often overlook the importance of effectively branding the exterior beyond a basic business sign. No matter what your location and what restrictions may apply, there are creative ways to place your business on the map and directly in potential clients' line of vision. After clients exit your doors, it is no longer enough to simply keep in touch via phone.
Get social—your competitor already is
At a minimum, you should include Facebook and Twitter—and when you are ready, you can also add Instagram and a YouTube channel—to your social media mix. Key vendors should provide you with ample assets to use on your social media sites in order to get and retain followers, and to encourage great interaction. Be sure to post not only services, but fun facts about wellness, health, beauty and ingredients. Also, be sure to tweet about live events as they are taking place and Instagram pictures of products just arriving. Social media can give you a great arsenal of testimonials and feedback, as well as build engagement and increase loyalty to your skin care facility.
E-market your brand
Last but not least, be sure to implement an e-marketing program. This can be as simple as creating e-mails to highlight key services, new launches and promotions. Key vendors should provide you with easy-to-use e-mail templates. Be sure that every e-mail campaign has a clear call to action.
Incorporate these core values and you will compel clients to come back time and again. Make your business a place where each and every client feels considered, cared for, enticed and engaged, and make sure, above all, that your spa becomes a special place where they belong.
Michael Alaniz, senior vice president of U.S. sales at Pevonia International, has an extensive record within the beauty industry including building businesses, innovation, entrepreneurship and becoming a respected leader.
Maritza Rodriguez is currently the global vice president of marketing & communications for Pevonia International and its related brands, and is a member of the 2014–2015 Skin Inc. Editorial Advisory Board.