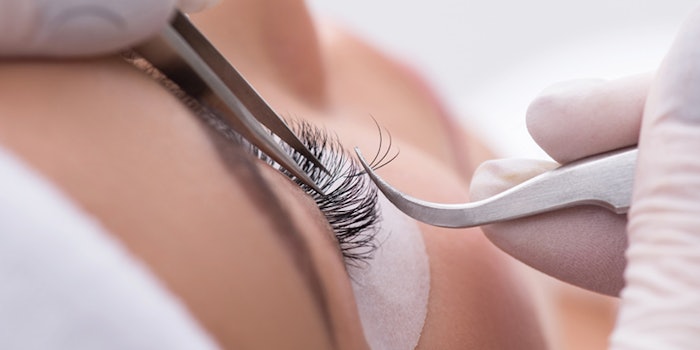 Industry pro, Deedee Crossett, answers your burning questions about the industry every month.
Q: If you notice a lot of lash artist on social media, promoting themselves as certified, but they are not licensed, should you call your state board or publicly say something on their social sites?
A: Thanks for the question about certified versus licensed. This has come up for us in admissions on our campus.
Number one, every state is different, and before offering lashes, every lash artist should know the state requirements. Being certified in lashes usually means the lash artist attended a training and may or may not have been tested. It's not usually proof of competency.
Second, (and this is my opinion) I don't think you should "call them out" by calling the state board or by saying something public on their social media account. Instead, promote yourself as a licensed lash artist. Your social media can promote your attention to detail and why it's important to go to a licensed person for your lashes. Promote your work and how you are keeping your clients safe.
Related: Expert Tips on Professional Lash Services & Trends
Finally, not everyone knows they should be licensed to perform lash services. Unfortunately, many of the lash companies allow unlicensed people in their classes "to get certified" and never mention the idea of getting licensed. There are certified lash techs doing lashes thinking because they took the class they are okay to charge for services. If you see this online and feel like you have to say something send them a private message. For example, I was admiring your lashes online! You may not know this, but to do lashes in this state you should be licensed. If you have any questions about the process let me know. We entrepreneurs need to stick together!
There are so many clients wanting lashes and this service can be very profitable. Use your skills to promote your business and create a healthy and clean environment. The more you educate your clients on safe lash services the more they will "talk it up" with their friends.
Happy Lashing!
Founder and owner of the San Francisco Institute of Esthetics and Cosmetology since 2002, Deedee Crossett is an industry pioneer for raising the bar of undergraduate education for cosmetologists and estheticians. She can be reached at www.facebook.com/deedee.crossett and Twitter @DeedeeCrossett.