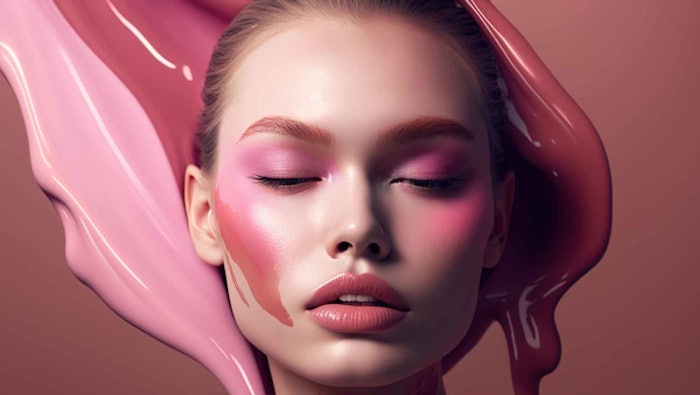 Anna
Our weekly social media report, Consumer Pulse, explores increases in cosmetics-related consumer searches based on Google Trends, Exploding Topics and TikTok data. The latest topics include: Halloween makeup, Ahazo Cosmeticos, ceramide sunscreen, liquid blush, serum toner, bacne spray and black lip gloss, among others.
Halloween Makeup
Per Google Trends (not surprisingly, with Halloween yesterday - as of this report), searches on "Halloween makeup kids" were up 1,100%, in addition to specific searches like "easy cat makeup" (+700%), "cat nose makeup" (+600%) and "cheetah makeup" (450%) — it seems there are a lot of feline lovers out there. Searches on "Mary Sanderson makeup" were also up 300%, which no doubt relates to the witch character in the Halloween film Hocus Pocus.
See related: Trending; Jajis Innovation, 'Wheel of Fortune' Makeup, Hair Peptide Serum and More
Ahazo Cosmeticos Vitamin Bomb
Also within the top five Google Trends searches was "Ahazo Cosmeticos," up 500%. While there was no apparent news related to this brand, several retail sites featured various shampoo and conditioner sets. One interesting set that caught our attention was the Ahazo Vitamin Bomb shampoo and conditioner, described as providing gentle yet effective cleansing for hair. Additional claims include: strengthening, conditioning, imparting lightness/softness to hair and fortifying hair with vitamins D-panthenol, A and E and vegetal proteins to replenish hair's essential nutrients while supporting healthy growth and "intense shine."
Ceramide Sunscreen
Ceramide sunscreen was cited by Exploding Topics this week as an area surging in interest. Such products are described as containing natural lipids to replenish skin while providing broad-spectrum UVA/UVB protection, and underscored as benefiting dry and sensitive skin. Ceramide sunscreen-related videos have earned more the 9.6 million TikTok views, with the brand Skintific drawing particular interest; specifically, some 8,000% growth in searches within the past five years. This trend is part of the larger skin care meta trend, according to the source, which includes ceramide toners, serums and moisturizers.
See related: 2024 Beauty Spending Forecast Points to Increased Buying
Liquid Blush
Liquid blush is another product type gaining traction with consumers. According to Exploding Topics, these more heavily pigmented color cosmetics provide a lasting finish with dewy, illuminating effects. Rare Beauty is among the brands cited for growing interest in liquid blush, drawing an increase in searches of more than 5,100% in the past five years. TikTok videos highlighting liquid blush have also garnered more than 106 million views. According to the source, this product type is part of the larger dewy makeup metatrend, which has gained momentum in parallel with skinimalism.
Serum Toner, Bacne Spray and Black Lip Gloss
Finally, per Spate's hashtag tracker, the top trend of the moment on TikTok is serum toner (#serumtoner), up more than 693,000% week over week. The second and third slots went to bacne spray (#bacnespray), which grew more than 19,000%, and black lip gloss (#blacklipgloss), up more than 5,380%, respectively, week over week. The latter also likely related to Halloween.