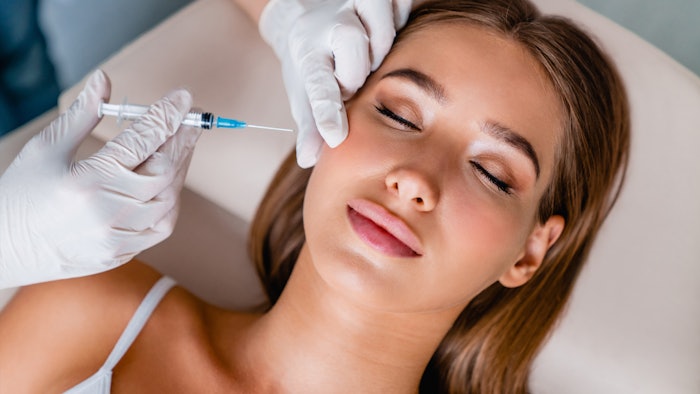 According to a survey conducted by the American Academy of Facial Plastic and Reconstructive Surgery (AAFPRS), more patients are considering aesthetic procedures as a way to prepare for their weddings. In the survey, facial plastic surgeons said that 82% of the total number of procedures last year were composed of minimally invasive tweakments, while the remaining 18% were surgical procedures.
Related: Top 3 Aesthetic Trends From Annual Facial Plastic Surgery Survey
The AAFRPS suggests that the increase in pre-wedding procedures is likely due to social media influence and the growing number of millennials getting married. The new desire isn't only appealing to brides, with 39% of surgeons indicating an increase in men seeking aesthetic procedures.
Theda Kontis, MD, facial plastic surgeon and president of the AAFPRS, said that the top three non-surgical treatments being reported by their members are neurotoxins, fillers and skin treatments like microneedling and chemical peels. For surgical procedures, the most common are rhinoplasty, blepharoplasty and facelifts. 
Kontis said, We're seeing a lot more requests from men, and that has to do with the fact that there's simply less stigma surrounding men and facial plastic surgery. Weddings are one of the biggest days of peoples' lives, and it's true what they say–the pictures last forever. This time of year, our members are seeing a surge in pre-wedding treatments for not only brides and grooms but for the mother of the bride and groom, bridesmaids and even fathers."