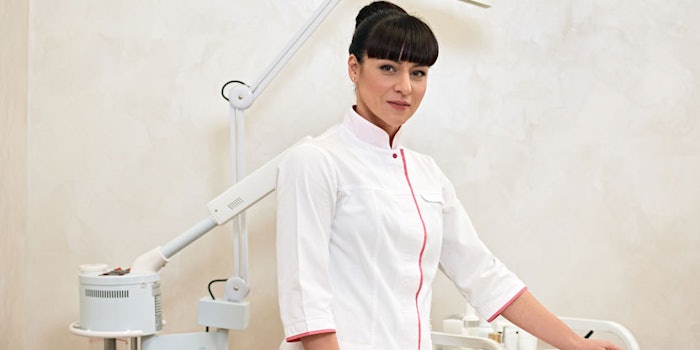 Estheticians bring a lot of value to medical spas. In fact, esthetician services are the second highest source of revenue in the medical spa industry, according to the 2017 Medical Spa State of the Industry Report, released this week by the American Med Spa Association (AmSpa). 
The report also revealed that estheticians are the most common staff member in the industry, ahead of nurses, physicians and front desk staff.
Med Spa: A $4 Billion Industry
According to the report, the medical spa industry is approaching $4 billion, and estheticians are clearly a big part of that. This is due to the high value they can add in regards to retention, skin care services and retail sales at a more affordable salary point than nurses or physicians.  
What's in 2017 Med Spa Report?
The 80-plus page report provides data and analysis on different business and legal compliance issues in the industry, such as: 
most common medical spa treatments;
top revenue-generating procedures;
average medical spa revenue;
top 3 most common staff types and the average salary for each;
most common marketing methods;
industry compliance rates; and
much more. 
Visit AmSpa's website to learn more about 2017 Medical Spa State of the Industry Report.
To find out how to get the most out of your estheticians attend Skin Inc.'s Face & Body Medical Spa Business Summit, presented by AmSpa at either Face & Body Northern California on August 26, or Face & Body Southeast on October 7.
Medical Spa Business Summit attendance includes a two-day pass for the expo hall, where you can find your next skin care partner, see show floor demonstrations and continue to network with industry experts.