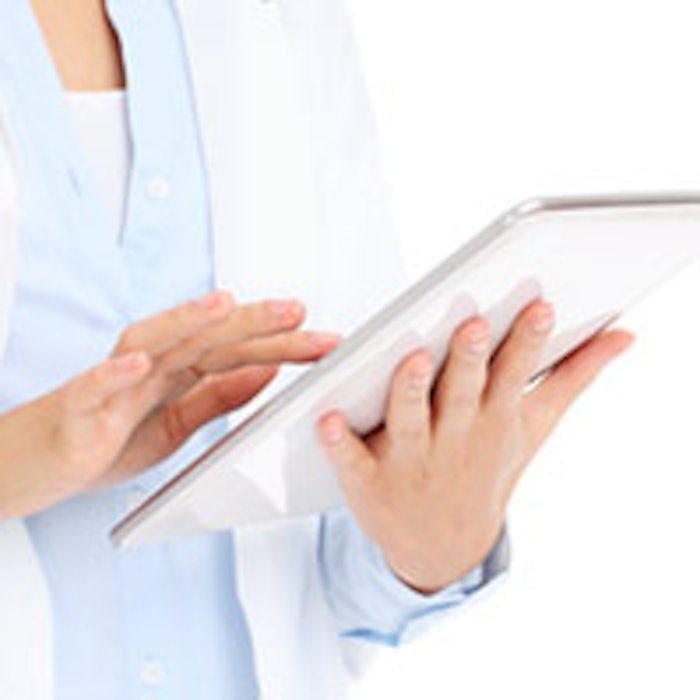 Telemedicine is more than just a buzzword, it's the future of health care and the future is now. The ability to remotely connect with doctors for consultations, diagnosis and monitoring is here to stay. You can expect to see the number of patients using a remote monitoring device at home reach 19 million by 2018, according to Med City News.
Facial plastic surgeons are helping to lead this charge, according to American Academy of Facial Plastic and Reconstructive Surgery (AAFPRS) President Stephen S. Park, MD, FACS.
"Telemedicine allows us to perform virtual consultations for patients who do not live near our offices and schedule consultations off hours for those in different time zones," he says. "We can also help monitor recovery in real time and answer any questions that may arise. Keeping patients healthy and comfortable after a facial surgery also helps reduce complications and avoid costly readmissions."
This actually cuts down on costs for patients who would otherwise have to travel multiple times to see their surgeon before and after a procedure. Besides doctor-to-patient communication, video conferencing is also an important tool for facial plastic surgeons to share their expertise with each other, as well as with colleagues in other medical specialties.
By offering virtual consultations via Skype®, FaceTime and other platforms, facial plastic surgeons and their medical staff can interact with patients when needed.
"Many patients now prefer to stay at home or in their offices rather than waiting for appointments and spending time traveling to and from hospitals. The advances in mobile technologies are bringing specialty care to patients when it is convenient for them, in a more efficient way," says Edwin Williams, III, MD, FACS and president-elect at AAFPRS. "We live on our mobile devices and tablets, so it's a natural extension of healthcare."
New apps are being developed at a furious pace that facilitates such secure communication between doctors and patients. For example, Practice Unite is a platform used for HIPAA-compliant mobile communication between physicians and patients, as well as physicians and physicians. The newest crop of apps also integrate with EMR (electronic medical records) systems for maximum efficiency.
In the fast-growing telehealth and telemedicine fields, new and valuable technology solutions will continue to emerge and be adopted by facial plastic surgeons that will improve their connection and engagement with their patients.
For more information about the AAFPR, please visit www.aafprs.org.