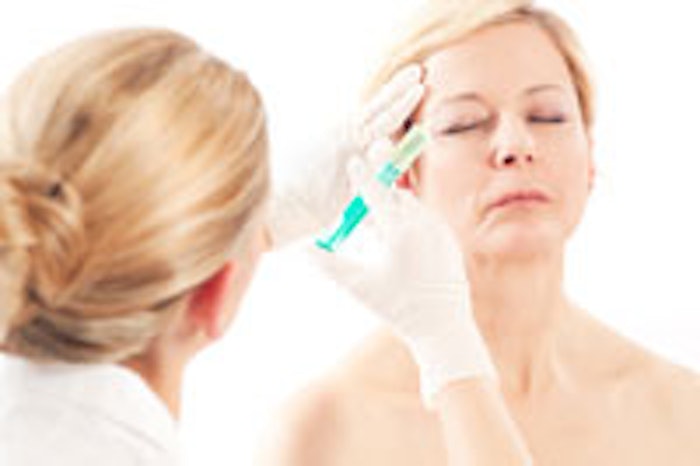 The American Society for Aesthetic Plastic Surgery (ASAPS) released its complete 17th annual multi-specialty statistical data indicating a 12% overall increase in cosmetic procedures performed in the United States in 2013. More than 11 million cosmetic surgical and nonsurgical procedures were performed by board-certified plastic surgeons, dermatologists and otolaryngologists in the United States, totaling more than 12 billion dollars for the first time since the Great Recession began in 2008. Of that total, more than 7 billion was spent on surgical procedures and more than 5 billion was spent on nonsurgical procedures.
This year, liposuction replaced breast augmentation as the most frequently performed surgical procedure with a 16% increase and more than one billion was spent on the procedure nationwide.
The top five surgical procedures were:
Liposuction (363,912 procedures, up 16.3%);
Breast augmentation (313,327 procedures, down 5.2%);
Eyelid surgery (161,389 procedures, up 5.4%);
Tummy tuck (160,077 procedures, up 2.3%); and
Nose surgery (147,966 procedures, up 2.9%).
"The numbers do not come as a surprise," states Jack Fisher, MD, president of ASAPS. "Technological advances, less-invasive procedures, greater accessibility are making aesthetic procedures, surgical and nonsurgical, far more attractive to the public at-large. Further, the rebounding economy is encouraging people to start investing in themselves once again."
Buttock augmentation and labiaplasty which have not previously been considered 'popular' took the top spots for the most significant increases in number of procedures performed over the course of a one-year period—with buttock augmentation in the lead with a 58% increase and labiaplasty coming in second with a 44% increase compared to 2012. Women had more than 10.3 million cosmetic procedures, 90.6% of the total. The number of cosmetic procedures for women increased over 471% from 1997. The top five surgical procedures for women were: breast augmentation, liposuction, tummy tuck, breast lift and eyelid surgery.
Men had more than 1 million cosmetic procedures, 9.4% of the total. The number of cosmetic procedures for men increased over 273% from 1997. The top five surgical procedures for men were: liposuction, eyelid surgery, nose surgery, male breast reduction and ear surgery.
"Last year we saw a record number of consumers conducting online research for cosmetic surgery," said Tom Seery, founder/CEO of RealSelf, whose website noted significant year-over-year topic growth across ASAPS' top five surgical procedures. From 2012 to 2013, liposuction increased 76%, breast augmentation 62%, eyelid surgery 58%, tummy tuck 48%, and rhinoplasty 53%. One of the most active communities on RealSelf is around the Brazilian Butt Lift—with consumer interest more than doubling from 2012 to 2013.
Botulinum toxin remained the most frequently performed noninvasive procedure with a 15.6% increase. Nonsurgical procedures increased in 2013 by 13.1% with 9.5 million procedures.
The top five nonsurgical procedures were:
Botulinum toxin (3,766,148 procedures, up 15.6%);
Hyaluronic acid (1,872,172 procedures, up 31.5%);
Hair removal (901,571 procedures, up 2%);
Microdermabrasion (479,865 procedures, down 3.8%); and
Photo rejuvenation (456,613 procedures, up 35.3%).
In 2013, more than 2.5 billion dollars was spent on injectables alone. In addition, nearly 1.9 billion was spent on skin rejuvenation, a fast-growing sector of the esthetic nonsurgical industry.
"A significant increase in the number of both cosmetic surgical and non-surgical procedures suggests that people are once again investing in their appearance and perhaps have more disposable income to do so. Given the state of the economy and the competitiveness of the job market, we expect to see the numbers for anti-aging procedures continue to increase," notes Michael Edwards, MD, president-elect of ASAPS.
To obtain a full copy of the report, please visit the media section of The Society's website: www.surgery.org/media.