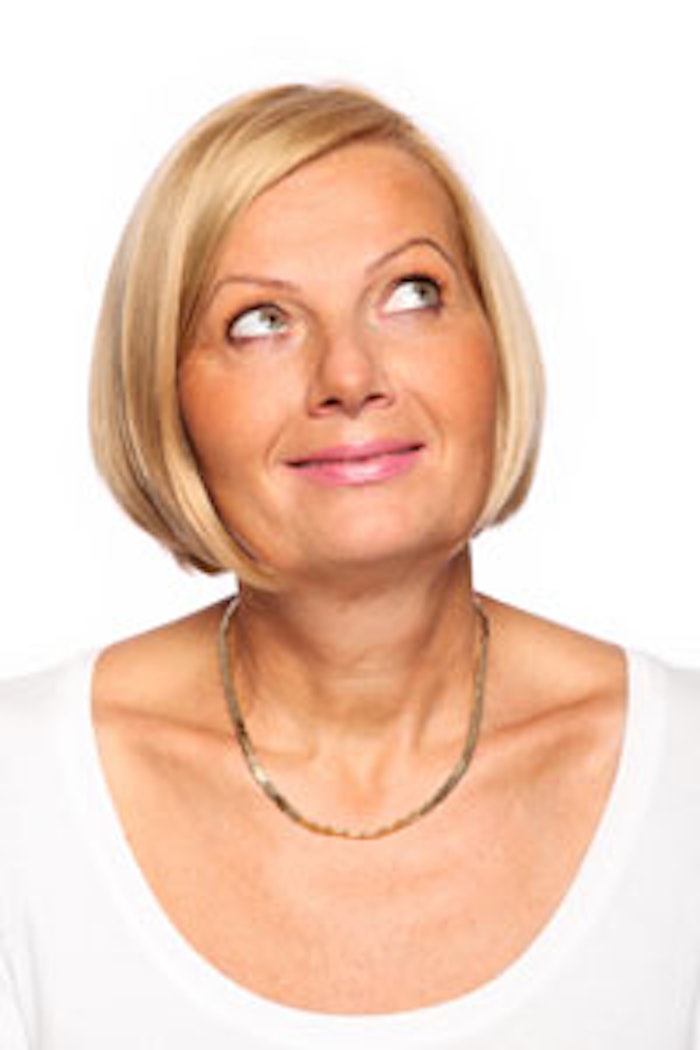 In our youth-obsessed culture, a woman's next birthday is not always a cause for celebration. Instead of candles and presents, that turn of the clock can conjure up images of wrinkles, jowls, under eye bags and sagging. But ladies don't need to be anxious about hitting that half-century mark anymore.
The American Academy of Facial Plastic and Reconstructive Surgery (AAFPRS) conducted a survey of approximately 500 women between the ages of 45–60 to find out what they think about the changing face of 50. The general consensus is that 50 is more like the new 30.
On average, 69% of women age 45–60, reported feeling at least six years younger than their chronological age. Women in their fifties still feel sexy, vibrant, beautiful and desirable.
When it comes to reversing the hands of time they demand a natural result—not the wind tunnel, pulled look of previous generations. They simply want to be the best, most youthful and attractive version of themselves they can be, without looking too different.
The survey also revealed that women are more open than ever to both surgical and nonsurgical treatments to slow down the visible signs of aging. In fact, 72% of the women surveyed have tried skin peels, while 50% have had injections of neurotoxins or fillers, and 15% have had cosmetic facial surgery.
Even with the increased amount of treatment options to turn back the clock, 70% of women stated that a milestone birthday did impact the way they feel about their appearance. Twenty-four percent were most concerned with looking their real age, with sagging cheeks or eye bags (39%), fine lines and wrinkles (33%) and the dreaded "turkey neck" effect (28%) topping their list of esthetic concerns.
"Today, women in their 40s and 50s are more confident and beautiful than ever before," stated Ed Farrior, MD, president of AAFPRS. "These ladies have the life experience and knowledge to look as great as they feel. With the growing number of minimally invasive and nonsurgical options, they are able to maintain their youthful appearance for longer," added Farrior. "Thanks to advances in technologies and innovative procedures to rejuvenate the face, while diminishing scars and recovery time, surgical solutions have become a reality for many women who may not have previously considered it."
Fifty is a special number, not only because we are empowered as a society that is aging backwards, but because May 2014 marks the 50th Anniversary of the AAFPRS.
About AAFPRS:

The American Academy of Facial Plastic and Reconstructive Surgery is the world's largest specialty association for facial plastic surgery. It represents more than 2,700 facial plastic and reconstructive surgeons throughout the world. The AAFPRS is a National Medical Specialty Society of the American Medical Association (AMA), and holds an official seat in both the AMA House of Delegates and the American College of Surgeons board of governors. AAFPRS members are board certified surgeons whose focus is surgery of the face, head, and neck. AAFPRS members subscribe to a code of ethics. In addition, the AAFPRS provides consumers with free information and brochures and a list of qualified facial plastic surgeons in any area by visiting the AAFPRS web site, www.aafprs.org.