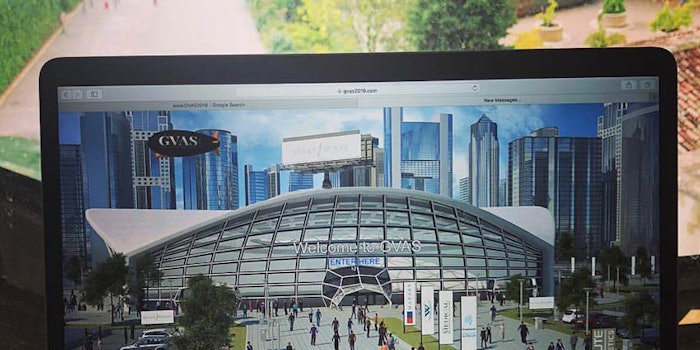 The Global Virtual Aesthetic Summit (GVAS) is set to return with two virtual events this year because of the success of last year's inaugural conference.
Related: MyFaceMyBody is Going Digital With the Global Virtual Aesthetics Summit
GVAS 2020 will host an "Essentials" meeting on May 30, 2020, with the two day summit taking place November 14-15, 2020.
Last year's Global Virtual Aesthetic Summit exceeded all expectations in delivering a unique conference format, with some of the greatest minds in the esthetic industry meeting in a virtual space over 48 hours.
Virtual attendees participated from 22 countries including America, UK, Australia, India and as far afield as Grand Cayman, Russia and the Philippines, totaling 1,450 delegates.
GVAS 2020 will build on that success with an extensive timetable that features both clinical and business programs. GVAS will host some of the world's top plastic surgeons, doctors and industry leaders to provide an unprecedented and unique clinical program. Presenters will also lead educational programs to deliver a road map to business success.
Held virtually and available in four languages, the program will be a truly global event. Virtual visitors will be able to visit regional exhibition halls, engage with vendors and learn about some of the latest technologies from around the world.
Attendees can even gain CME and CPD credits. This has proven to be a successful conference format to educate the entire practice team without the time and cost associated with attending a physical event.
New features and improvements include: more "hands-on" high definition practical workshops, for both basic and advanced levels; inside and behind the scenes access to some of the most successful and state-of-the-art practices in the world; and improved "instant chat" and engagement features between exhibitors and attendees, enhanced chat rooms to engage in text and video chats with peers and prizes and rewards that can be earned during the GVAS experience.
GVAS Essentials meeting: The event is aimed at those that are setting up in esthetics.
Experts will take attendees on a journey through the entire patient journey.
Participants will go behind the scenes of a real practice environment.
Fundamental workshops will include anatomy, complications, insights, introduction to injectables, energy devices and facial analysis, as well as consultation techniques and role-plays.
Step-by-step guides to setting up an aesthetic business, how to set up a marketing and business plan, generate leads, over exceed your customers' expectations and achieve lifelong clients.
GVAS Summit (two days): This event is more intensive and in-depth.
Master's: "Hands-on" practical workshops from world leaders in the field of aesthetics.
Essentials: patient "Follow Through" from facial analysis to technique demonstrations.
Aesthetic insights: covering hot topics within aesthetics globally.
Road Map to business success tailored to those setting up, growing and selling the practice.
Exclusive interviews and debates with the greatest minds in aesthetics.
There will also be a number of local clinical programs running simultaneously around the world to give delegates invaluable insights into cultural and professionals.
"We are excited to continue to push the limits that are 'virtually' impossible to achieve at a physical event," Stephen Handisides, founder of GVAS and MyFaceMyBody, said. "GVAS 2020 is going to be showcasing the very best content in the world within an environment that is both convenient and cost-effective for anyone to attend. You no longer need to travel; you can participate, learn and engage from the comfort of your own home, clinic or even airport. GVAS means that every valuable minute is used on learning, educating and networking, not traveling away from your business."