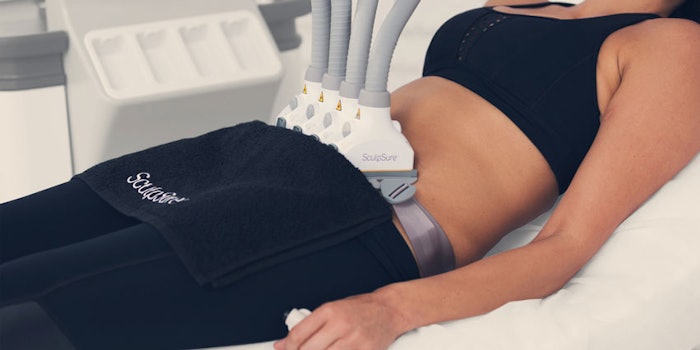 Skin care salon Elizabeth Grady has partnered with Cynosure to provide WarmSculpting with SculpSure and Icon treatments. The new technologies will offer enhanced treatment options for the clients and provide advanced educational opportunities for the professionals. 
"The services Elizabeth Grady provides for our clients' skin health is something the company takes great pride in," said John P. Walsh, president and CEO of The Elizabeth Grady Companies. "Elizabeth Grady is honored to partner with Cynosure, and we're pleased to offer their WarmSculpting and Icon treatments, which expand the services available to our clients, providing them with the most in-demand treatments they're looking for. The scientific and educational approach that Cynosure provides will strengthen and confirm that Elizabeth Grady professionals are the most sought after in the field."
WarmSculpting is a non-surgical body contouring treatment that is designed to permanently eliminate fat cells in problem areas. The Icon Aesthetic System is designed to be used on pigment clearance, surgical and acne scar treatment, stretch marks, wrinkle reduction and permanent hair reduction, and the addition of Skintel provides additional safety by determing the average melanin density of skin prior to treatment. 
"We hear often from our customers that their clients and patients feel more confident with the help of our technology and treatments," said Erik Anderson, president of Cynosure. "We are excited to work with Elizabeth Grady and know that adding our WarmSculpting and Icon treatments means more success stories from their more than 100,000 customers and highly skilled staff."