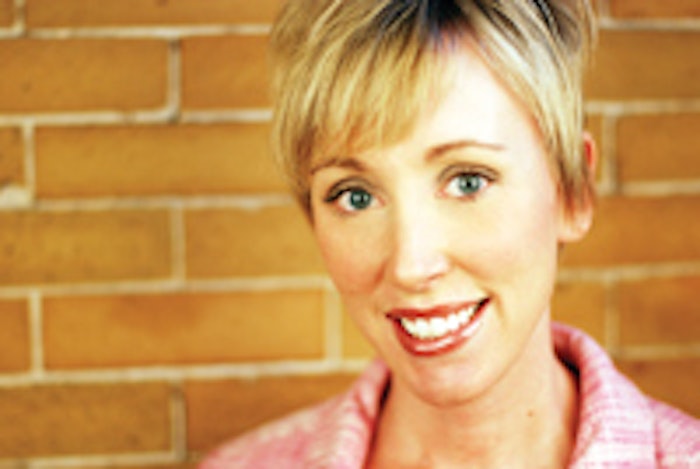 Working as the practice manager and marketing director for Koch Facial Plastic Surgery in Des Moines, Iowa, is the perfect job combination for Daphne Christensen. "I love the medical field, and I enjoy marketing. The two together mesh well with my particular skill set," she says.
After studying marketing at Iowa State University in Ames, Iowa, Christensen began her career in the medical field in 2000 at the Des Moines Mercy Medical Center hospital's marketing department. However, when in 2005, she met W. Dale Franks Jr., MD, a plastic surgeon who was starting a hospital-based practice, she decided to make a change. "He was looking for an aesthetics coordinator, and I immediately applied for the position," Christensen explains. "It was a welcome change of pace from what I had been doing, and such an intriguing field." In her new role, she started interacting with patients and found she had a flair for the position. "Through my work in the plastic surgery arena, I've realized my passion for helping others find or redefine their sense of confidence," Christensen explains.
She really found her niche, however, in 2007 when she met Brenton Koch, MD, FACS. "I wasn't necessarily looking to change jobs when I met with Dr. Koch, but it was such a great opportunity to work with an inspirational professional," she says. The new position with Koch's practice, Koch Facial Plastic Surgery, was as a business development director, which gave her the chance to utilize her marketing expertise and offered a bit more flexibility—a major benefit to Christensen, who was raising two young sons. In her new position, she worked to market the practice and its associated businesses, including two Des Moines-area spas.
"I've always been very career-oriented and determined to find an employer who would utilize my skills and nurture my potential. The people I work with now and the atmosphere I'm in, I know I'm there with Koch Facial Plastic Surgery," she says.
Having recently been promoted to practice manager, Christensen's role now includes running day-to-day office operations, as well as handling marketing efforts for the practice and two spas. She and Koch meet regularly to discuss issues about business operations, and she derives great personal satisfaction from knowing she's helping add to the success of the practice. "We take a lot of pride in being part of our patients' lives, so we work our hardest to make every aspect the best," Christensen says.
Focusing on keeping the practice's team well-educated is a priority for Christensen and Koch, as well as delivering a consistent message to patients. "Everybody in the office is on the marketing team," Christensen notes. "And people come to us from all over because they are aware of our legacy of exceptional care and outcomes."
However, business and marketing aren't Christensen's only drivers. She keeps up with new industry developments through the Organization of Facial Plastic Surgery Assistants (OFPSA), and after attending the group's 2008 meeting in Chicago, she dove right in, becoming its vice president, and now is its president. "It's a great opportunity to forge relationships and pick each other's brains," she explains. "That way we don't always have to reinvent the wheel—we have experts in our own backyards."
Outside of work, Christensen also helps people, particularly through a charity she founded in 2007 called Dylan's Smile, named after her youngest son, who was born with a cleft lip and palate. The charity provides teddy bears to children who are having corrective procedures for facial birth defects and helps foster a sense of community for their families.
And through all her efforts, Christensen aims to keep learning and growing, because moving ahead is always in her game plan. "If there's no risk of failure, there's no risk of success," she says, and it seems she'll continue taking risks—and experiencing successes—for years to come.