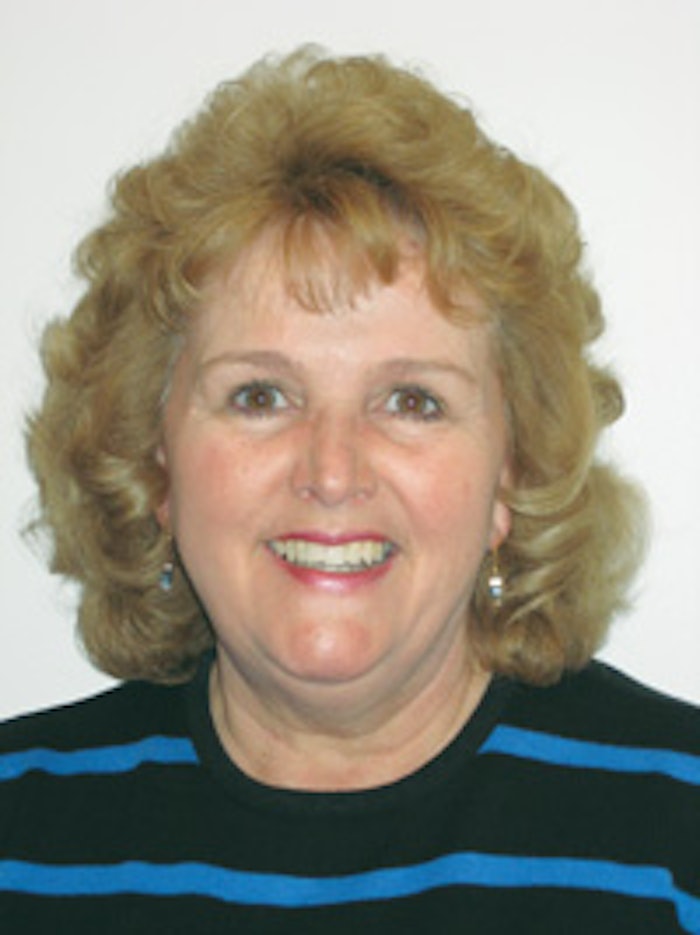 Of all the elements it takes to create a successful business, one of the most important is creating the support system. For Rosemarie Hess, this means not only becoming essentialin her position as an office adminis-trator and patient care coordinator for David Martini, MD, FACS, at the Avant Cosmetic Surgery, Laser & Skin Center in Elkton, Maryland; it also means helping others develop and utilize their own skills as support staff members in other medical offices where aesthetic services are offered.
Hess first got involved in the medical aesthetic industry when she took a job with Martini in 2004. Board certified in both otolaryngology and plastic surgery, he was just getting the aesthetic segment of the practice off the ground. "The whole staff pooled its resources to get things running," Hess explains.
With the goal of developing a well-known and trusted facial plastic surgery practice, the team dedicated itself to quality care and results, and in her position as a member of the practice's support staff, Hess saw her role expand. "I wear a lot of hats. I make patients feel as comfortable as possible before their procedures. I welcome them, answer any questions they might have, and really work to assure them that they chose the right practice for their procedure," she explains.
It is this patient interaction that leads to Hess working directly with the physician and practice's other staff members. "I interview patients when they first come in to see what they're interested in having done. Next I talk with the doctor about their expectations, and he figures out what procedures will work and what will need to be done, and then he talks with the patients," she describes. "It's a real team effort, with the patients being handed smoothly from one person to another. We want to be available to them the whole way through the process."
This continuous availability connects Hess to one of her favorite aspects of the job. "The best part is seeing how happy patients are after surgery. There's this new self-confidence there they didn't have before," she says.
Excellent results such as these aren't achievable without working to hone one's craft however, and Hess has done quite a bit to develop her understanding of the industry through involvement with the Organization of Facial Plastic Surgery Assistants (OFPSA).
While flipping through an industry journal in 2006, she and a co-worker came across information about the organization's annual meeting, held that year in Washington, D.C. Being nearby, they spoke to Martini about getting involved and decided to head to the event, finding the networking and informational opportunities there inspiring. "We were really excited about the knowledge we acquired. It was such a good feeling, knowing that other people were on our side, and knew where we had been and what we had gone through, and they had the same questions we had," Hess explains.
Having served as an officer for the American Academy of Otolaryngic Allergy in her previous line of work, Hess also knew she had more to offer the OFPSA. "Everyone is always so willing to share their knowledge," she says, and in that spirit, Hess found herself sharing her own, being elected first to the position of secretary in 2008 and now serving as the organization's president through 2010.
Developing and promoting the organization's status and content, she also has plans to make the OFPSA more visible. "It's starting to get more recognition from physicians, and I really want to continue moving forward," she says. "I think it is important to have physicians recognize the value of having their staff be members of the OFPSA."
Because it all comes back to providing the best patient care available in order to heighten the success of a practice's business. "We need to get back to basics," Hess says. "I'm always dedicated to offering good customer service, but now my goal is to provide excellent customer service. If someone is really happy with us, remembering how we're there every step of the way, they'll tell their friends. And even if that friend isn't ready to have a procedure now, when they are, they'll remember the good results they heard about and they'll remember our name." Rosemarie Hess is helping to make sure that happens.