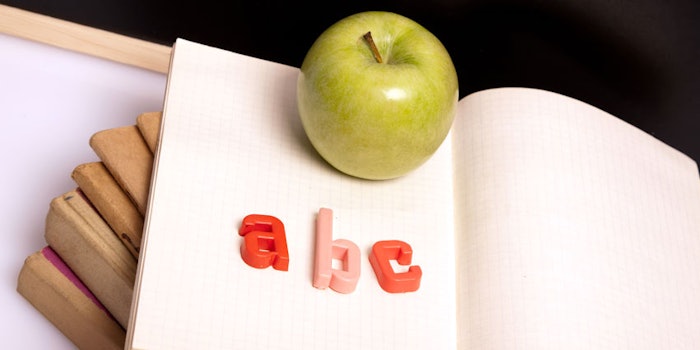 It's time to accept that summer is coming to an end, and with it the back to school bustle is upon us. For some that may mean stocking up on pencils and notebooks, but spa professionals often think about marketing. These tips can help give you some great idea starters on how to reap the benefits of back to school time.
1. Know Your Community
Be aware of your location and your community. If you are near a lot of suburbs with families or schools, you could have a great opportunity to reach out to back to school families. 
2. Host an Event
The possibilities are endless with back to school events. Southern Charm Salon and Spa in South Carolina hosted an event where children received free haircuts as well as school supplies, according to Aiken Standard. Team up with other companies and schools in the area to spread the word about your event as well. Ginamarie McGuire, owner of Ginamarie Products, explained that for the older students that might attend the events, there could be training on skin care and makeup.
3. Retail Packages
Spas can also offer some back to school deals through their retail. McGuire explained how spas can offer skin care packages that will get students' skin back-to-school ready at a discount. Angie Thorton, owner of Artisan Skin Care Day Spa, points out that the fall introduces the time of replenishing the skin, meaning it is a great time to try and sell clients nourishing oils, serums, masks and mists to restore their thirsty skin.
4. Special Treatments
Since school can be plenty stressful, McGuire offers that spas can offer "de-stressing" treatments at a discount during back to school season. Thorton also gave the idea of offering a post-summer facial that can really deep clean the dirt, sweat, salt and SPF off of the skin before school starts. 
Getting Client's Skin Ready for Fall
A big part of the back to school season is saying goodbye to summer and welcoming fall. However, with seasonal changes can come skin changes, so it's important to stay up-to-date on the best methods for teaching your client's home care after providing them with their back to school treatments.
Thorton stresses the importance of knowing the difference between dry and dehydrated skin, as well as helping your clients understand the difference as well. "Dry skin is lacking oil and dehydrated skin is lacking water...Dry skin feels rough and flakes, which is an indication of inactive sebaceous glands or lipids...Dehydrated skin is going to feel tight, sensitive and have a dull complexion," Thorton explains.