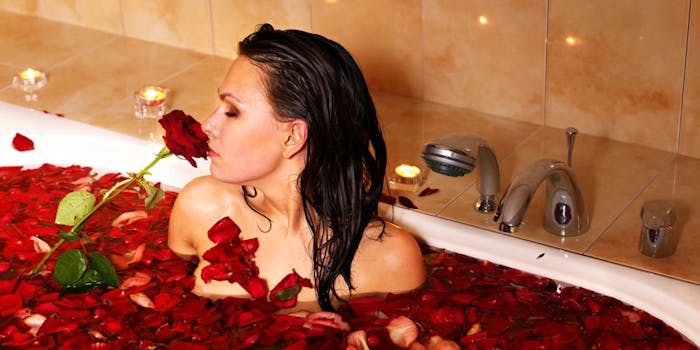 Valentine's Day is like Christmas for spas with the number of new client's coming through your door. However, making your spa become the loving gift from a significant other can be challenging. Estheticians have spoken up about what helps them set their spa apart on Valentine's Day.
General Valentine's Day Tips
Appeal to Male Clients in Advance. Work ahead to appeal to men in advance so they are sure to pick your spa to give as a gift.
Create Packages. Be sure to not only create special deal packages for Valentine's Day, but really work to promote it to your clients, especially on social media.
Gift Cards. Make sure you have attractive gift cards on display for your clients to see while they are paying for the service that they just had. You can also offer gift cards online to make it easier for the last-minute shoppers to get one as well.
Partnerships. Work with local businesses, whether it's a florist, restaurant or a winery to create a dual Valentine's Day package or deal.
Decorate. Make sure your spa looks the part as well. Decorate your windows and front area to show that you are Valentine's Day ready.
Esthetician Tips and Treatments
Seascape Spa Silver Tassie Hotel. Patricia Gallagher, a therapist at the hotel and spa explained how they focus on the couples aspect of Valentine's Day by providing a couple's treatment room. The treatments included in this Valentine's Day themed package are a couple's full body massage and a couple's seaweed bath. This couple's special treatment is also followed up with a snooze time and a glass of Bellini or sparkling wine.
Body + Sole Spa Therapies. Maria DeBartlo, the spa owner, discussed how her spa tries to take their Valentine's Day treatments a step further. They offer a signature 90-minute Black out Bliss body treatment. They also provide champagne, complimentary hot and spicy aromatherapy hot stones, the word LOVE spelled on each massage table in rose petals and a massage candle to take home after the treatment. 
Hop in the Spa. This beer-based spa based in Sisters, Oregon provides a special soaking treatment inspired from the Red Chair Microbrew Beer. This treatment includes a 50-minute HydroTherapy soak enriched with Red Chair hops and rose petals in the tub. The soak is made up of 102 degree water with a blend of the hops, barley, herbs and minerals. For this treatment, the clients can also indulge in a Deschutes Brewery beer, a fresh baked Bavarian pretzel with the spa's specialty mustard included and a beer tote that is filled with 4 Deschutes Brewery Red Chair beers, two bath brews and roses. The HydroTherapy treatment is followed by a couples 60-minute massage using hand-crafted hop oil.
Serenity Salon & Day Spa. This spa partnered with the right people and offered a free one-hour couples massage. Casey Hammond, employee of the spa, discussed how they also work on appealing to the male clientele because once you are able to reel them in they become hooked.