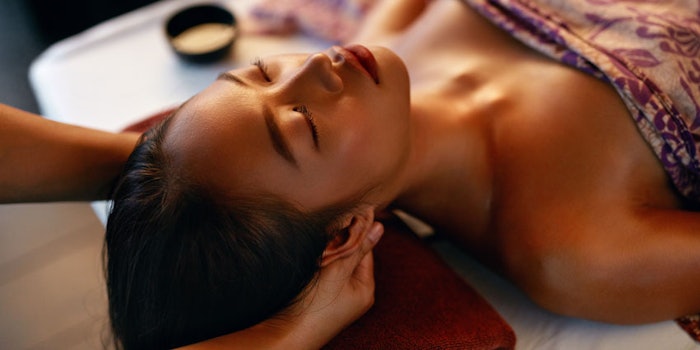 Getting new clients in the door is an exciting feat for any spa professional, but getting them to come back can be an even bigger challenge, and therefore a bigger success when you're able to do it. Mark Lees, developer of Mark Lees Skincare, broke down his top tips for how to master the first time facial experience with your clients during the Face & Body Northern California show in San Jose, California. Now, you can get your clients coming back, again and again and again. 
1. Plan for a Program
Lees broke down the importance of being in the right mindset to get your clients coming back. Not only do you need to believe in what you do to earn your clients confidence, you also need to plan their visit as a program not a facial. Lees further delve into how you need to look beyond the next 50 minutes of the treatment and into a real skin care plan for your client. This means that you need to prescribe them a program and not just a single visit. 
When planning the program for your client this will include in-clinic treatments, carefully selected home "self care" and the participation of your client. Prepare yourself to treat a skin problem with your client, diagnose it and get them on the right path for correction. 
2. Make it a Team Effort
Your client coming in, and back to your spa, involves more than just you. This is a hard truth, but your client is going to be influenced by every person they speak to and meet, which means it is a team effort to get them back in the spa. Lees broke down how vital it is that the first treatment runs like clockwork in and out of the treatment room so that every person knows what they need to do for this client. 
Lees further broke down how the front desk should call the guest by name, and when they bring them to you they should introduce you to them by name as well. Do not call the client your 3:00 appointment; it takes away from the special experience. It's also important to make sure the front area is very clean as appearances leave a strong impression as well. 
3. Treatment Time
Before the treatment begins ask your client what brings them in to see you, and be sure to focus on this throughout the treatment even if you see other skin issues. This will show that you are focused on them and what concerns them. While you are analyzing their skin, also think about the future of their skin and not just what you can change in one treatment. 
Be sure to take pictures of your client's skin as well after gaining their permission. This way you can show them the changes in their skin as the treatments continue. While your client is masking draft up written instructions of the products you would like them to start using, and suggest the in-clinic treatment to pair with this. 
4. Closing Time
Once you have concluded the treatment, have your client touch their skin and ask them how it feels. This is the best time to discuss products and future treatments as a program. Explain to your client what you found during their analysis, while providing them with a plan for your treatment program. 
Lees further explained how discussing the importance of a schedule with your client will ensure they set up a time to come back and see you before they leave. He suggested saying something along the lines of "I would like to see you again in two weeks, what day works best for you?" Also remember that clients will buy something once that you talked up, but they will keep buying it if the product actually works. So, sell products that work and make a difference in the skin.