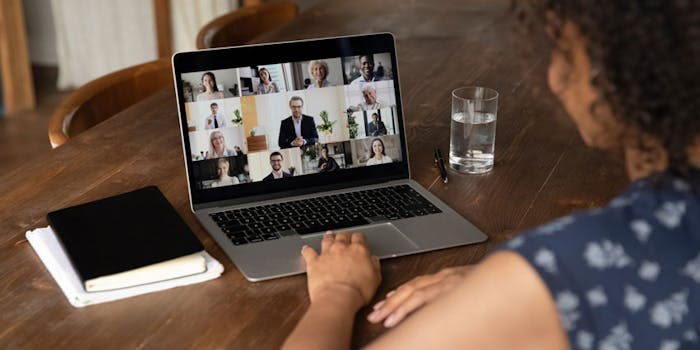 Wow, what a time in which we're living! Who knew that a year ago, we'd be where we are today? While we're all doing our best to keep our businesses going, the reality is—until vaccination is fully in place—many prospective clients remain hesitant about in-person visits to our spas. I, for one, am very hopeful that this will evolve sooner rather than later. In the meantime, we must pivot to keep our businesses in motion and in front of clients. So, what does this mean for you? It's time to take it all online! Let's take a closer look:
Virtual Tours
Whether you work in a cute, boutique-y day spa or an elaborate, tech-driven medical aesthetics spa, virtual tours are a must these days. Sure, you can hire an experienced videographer and get something really professional-looking, but you don't have to. If you or a friend has a good eye and steady hand or tripod, you can easily shoot your own video with a smart device that allows panoramic 360-degree shots. The important thing to consider here is your brand. If you're a one-person show, shooting your own video allows you to highlight the small, personal nature of your business. On the other hand, a large spa might do better with a slick, professional video (and have the budget for it, too).
Where can you utilize a virtual tour? 
On your website 

On social media platforms such as Facebook, Instagram, and LinkedIn

On your Google My Business page

On crowd-source review platforms such as Yelp (although there may be a fee to add a video to your page as well as restrictions on content and length, so do your homework ahead of time)
Offering viewers a knock-out price on a product or service that can be purchased now and used later is an excellent way to keep interest level in your business high.
Video Communication
Don't we all wish we'd bought stock in Zoom a few years ago? Video conferencing platforms like Zoom, Microsoft Teams, Skype, and Google Hangouts are just a few of the free apps now available. They're the perfect, no-brainer way to keep in touch with your clients "face-to-face" without worrying about COVID. Even if you have a client who is comfortable visiting you in person, scheduling a follow-up appointment via video allows you a more personalized visit while cutting down on exposure risk. You can also offer a video call to prospective clients for any questions they have after viewing your video tour. 
Selfie Stations
Remember pre-COVID when you'd pop into a bar or restaurant and see a kiosk with a built-in iPad for selfies? Ahhh, I remember those days and look forward to them again one day!
Hopefully, you have some in-person clients at this point in time (of course, it depends on where you live). If so, why not consider a selfie station in your spa? There are hundreds of creative ideas on Pinterest and other websites that cost little to nothing. Providing clients a dedicated place to snap a pic and share it on social media helps you brand your business without spending any money. 
Summary
Gone are the days when it was mandatory to hire a media crew to help you stay visually in front of your customers. With a little creativity and a smart device or two, you're ready to pivot to the digital world.
Louis "The Laser Guy's" Three Additional Tips for Virtual Tours:
Include your pledge to COVID safety in your tour: Let clients see that you're wearing a mask/shield/goggles, practicing social distancing, and taking temperatures at the door, etc. They might not be ready to visit you in person yet but when they are, these things will help boost their confidence in you.

Share your virtual tour with a few trusted friends, family members, and co-workers before posting it online. They might see something that you don't that would improve the quality of your video.

Consistently remind potential customers on social media that your virtual tour is available for viewing—at least once a week.