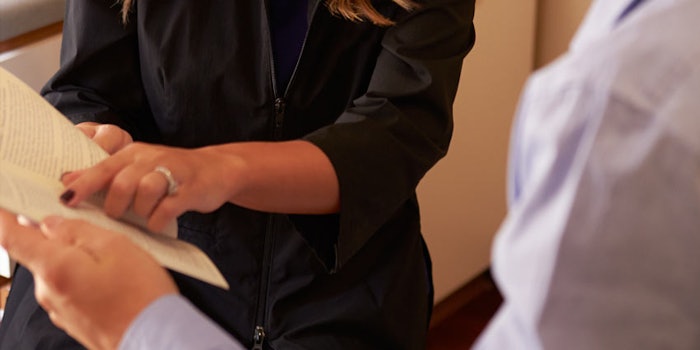 A spa menu is your calling card stating your spa's unique identity that differentiates you from the rest. It reflects the spa's style, the guest's service expectations and incorporates your personal vision of the spa business. Therefore, the first step in creating your spa menu is determining the spa's personality or purpose.
Step 1. What's Your Mission?
Begin with a mission statement that reflects your business. Why did you want to open a day spa? What is unique about your spa? What makes your spa different than any other in your town? What are the key points of difference that will attract the right guests to your spa? Are you a natural, clinical or destination spa? Determining who and what you are is the first step in your business plan and creating a unique identity that will set you apart from the rest.
Step 2. Design Your Signature
Does your location allow you to include indigenous aspects to your menu? Creating a signature package of services will attract both local and out of town guests wishing to discover a unique experience.
Spa-goers are looking for native, indigenous experiences. Are you near a lake, river or ocean? Is there a unique landmark or natural resource found in your area? Tap into the area's history, the landscape or indigenous plants or flowers to incorporate into your spa services. Do the research. Check online resources to learn about your city or state facts: state flower, state animal, minerals and state history, etc.
Example: Arizona Desert Earth Copper Wrap. An indigenous reddish metallic element was recognized in early medicinal applications for treating joints and muscle pain. This self-heating bubbly wrap is rich in copper, which is considered the best heat conductor for skin and wound repair. This natural, potent wrap provides deep relaxation and a true native earth experience, leaving skin mineralized, hydrated, nourished, toned and smooth.
Step 3. Set Services
Determining the services you will offer is the next step in creating your menu. The spa services you select will determine many other components of your business including the floor plan, equipment and the product line you will use for treatments.
Research professional product lines that will support your services and that complement your vision in image and performance. Do you focus on natural ingredient, orr do you specialize in peels and clinical skin care? What is the typical age of your guest? Does the company offer generational skin care to meet the needs of all your guests? Are there clinical studies that support the results they claim?
Once, you decide on the product vendor, they can help you with your spa menu descriptions. Of course, you will be able to customize these to meet your unique service offerings. Your product vendor should also supply product and model images for you to use on your menu, social media pages, Facebook, and your in-house marketing efforts. Partnering with established, national brands typically offers a wide variety of proven sales tools, brochures, samples, etc. to help you promote the service sell-through. It also usually gives you the ability to take advantage of custom marketing support that will save you time and money.
Step 4. Plan a Spa Safari
As a former spa consultant, I would recommend that you and your management staff visit other spas that closely match your ideal spa. Book a service and experience the treatment as a guest. What was great about the service? What could have been improved upon? Create an evaluation form of your team's personal experiences to be discussed and implemented and recreated with your own personal touches.
Step. 5 Make A Menu Combo
There are many types of spa menus: online, downloadable, printed tri-folds or booklets. This will become the spa's 'look book' for brand identity.
The best spa menus are a combination of both. Definitely offer your spa menu online. The online version can include a more comprehensive description of the services, the price of the services, a virtual spa tour and any specials you may be offering.
The 'physical' spa menu offers a physical texture, while showing beautiful images with an artful script and highlighting the story and the style of the spa. This 'look book' will also be used as a beautiful sales and marketing tool to distribute to hotels, wedding planners, brides and local groups for spa events/parties. Remember to drive traffic to your website by stating, "Visit our website for a complete description of the spa services, our current specials and pricing."
Do include in the booklet service prices as a separate insert to avoid reprinting the entire menu, as your prices change more often than the menu selections. Note: Ask your product vendor if they offer menu development, and/or menu templates to streamline the spa menu creation process. Along with providing professional model and product images, they can assist you in creating a professional menu quickly and with less expense to you.
Step 6. Make a Menu Layout
The first page of the spa menu is dedicated to your welcome or spa introduction, as it describes the spa concept, vision and spa style of the establishment.
The second column or page, should describe your signature experience or signature service package first. This is the experience that defines you and may include several treatments such as a Welcome Grounding Foot Soak, an Aromatherapy Massage with a signature blend oil, and concludes with a customized facial while performing an Anti-Aging, Shiatsu Pressure Point Massage.
Do not list the service menu by cheapest priced services first. Rather, list services by their skin benefits. In fact, we suggest not including prices on the actual menu. Listing services by skin conditions, such as problematic skin; hormonal skin; hyperpigmentation; red prone/rosacea skin will allow the guest to select her service based on skin needs, rather than by the cheapest facial, which will not achieve her best result.
You may want to use the phrase, "All of our facials include an in-depth consultation with our highly trained therapists to select the best treatment for your skin." The guest is reassured that she is the hands of an expert, and will receive a personalized assessment by a professional to make the best decision.
Key Menu Notes.
• The first service page of the menu reflects your main focus (and what primary area of your business you are hoping to drive sales), so place your signature service here. You may already be established as a great hair salon, but if this is listed on the front page as your main "focus," you may struggle establishing yourself as an expert skin care spa.
• Use the last pages for commonly booked services such as waxing, lash tinting, etc.
• Spa etiquette notes can be included on the last pages of your menu or defer to the web page for more information.
• Be sure to include your website and social media contacts on your menu to drive traffic to these sites.
BONUS: Men on the Spa Menu
With many developing trends in the spa industry today, one of the most rapidly growing sectors is men's grooming. In an effort to stay relevant to the increasing demand for male-oriented services, incorporatw cutting edge menu offerings that will help expand your clientele to capture your share of this business. If you are looking to add some male services to your menu, the following are some suggestions you can try.
Gentleman's Classic. This steam towel facial includes a skin smoothing natural papaya peel followed by customized healing tonic, and concludes with a honey and aloe gel mask.
Anti-Aging Steam Shave. Explore the soft side of rugged. Incorporating our natural, plant based men's products, we begin with the foaming cleanser under steam to prepare the skin for the creamy shaving emulsion. Incorporating anti-aging ingredients such as collagen, arnica, vitamins and essential oils helps to repair deep wrinkles and lines when used in your daily shave routine.
Peak Performance. Using the ancient healing art of acupressure, we begin by selecting a serum customized for your skin's condition. Naturally stimulating the body's pathways, the acupressure face massage is followed by a cold stone massage and is recommended for signs of stress, especially tension headaches, puffy eyes and also as a hangover remedy.
Ab Wrap. Work towards that six-pack you have always wanted; firm up, release toxins and burn fat with this targeted body scrub and green coffee ab wrap treatment.
"Man"icure. Here is the gentleman's cure for rough, dry and calloused hands. A detailed cuticle treatment, nail trim and a moisture rich deep tissue hand massage promote tension relief and a smooth touch for the working man's hands. Can be performed while in a barber chair.
Beard Conditioning Treatment. Using warm towels, this facial massage includes a gentle cleansing, shaping and conditioning of your beard leaving you soothed, relaxed and irrefutably handsome.