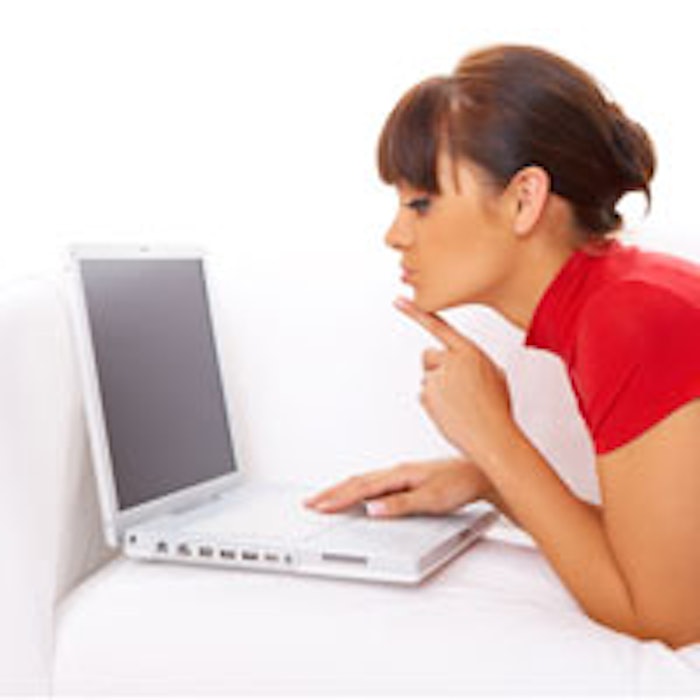 Are you working overtime to sort out the increasingly complex landscape of social media? One word to help: Yelp. It's easy to use, time- and cost-efficient—and your business likely already has a presence on it (whether you're aware of it or not). Most importantly, skin care facilities are reporting success.
Yelp basics
Yelp is one of the most widely used and influential customer review sites, visited by an average of 86 million users per month who are accessing a database of more than 36 million reviews of businesses. Consider the following:
Yelp is a leading driver of new traffic to small businesses;
Five-star consumer-based reviews are the largest category;
Yelp uses sophisticated algorithms to filter out fake reviews;
Similar to Facebook, Yelp does not require paid advertising; and
Discovery by clients is based on your efforts to populate and promote your page organically—both of which drive higher search results.
Although Yelp has fee-based advertising options, only a small percentage pay fees. You can have great success by simply learning to use the free options.
It's all about discovery
Yelp allows you to boost results by simply adding key information about your business. To maximize word-of-mouth potential, keep your page updated with information and photos. Following is a checklist of items to include in order to set your Yelp page in motion.
Business name and category
Location
Days and hours of operation
Contact information
Website with online booking options
Price range
A few other pieces of information your clients may appreciate knowing include: the type of payment your skin care facility accepts; parking accommodations; specifying whether appointments are required or available, and if walk-ins are welcome; and if your facility offers Wi-Fi. Adding links on your Yelp page that direct users to your company website and your social media pages is a way to increase traffic and reviews. Use spa team members and signage to make clients aware of your Yelp page.
Share your biography
In the "About This Business" section of your Yelp page, you have the option to provide clients with your story—your skin care facility's history, listing of signature services and client favorites, and short profiles of key team members. Be sure to fully utilize this option in order to allow potential clients to receive a full illustration of your skin care facility. To offer an even fuller picture, include photos on your Yelp page. Yelp reports users spend 2.5 times more time on business pages with photos. Take advantage of this free option, and add photos and captions of services and products, team members, events, and interior and exterior shots of your building.
Measure and adjust tactics
The Yelp for Business Owners center offers data tracking tools. Yelp has a variety of help tools to assist in understanding their metrics. You can also find helpful tutorials on YouTube and can utilize Google Analytics to measure referral traffic from Yelp to your various Web and social media pages, and your skin care facility's online booking site. A regular review of Web analytics should be a monthly priority to confirm you're on the right track and to maximize success.
The proof
The best way to discover how well Yelp is working for your skin care facility is to ask new clients how they found you. In a recent class I taught, one attendee shared that she doubled client referrals since embracing the site nine months ago. Another reports that 90% of her new client traffic is now coming from Yelp since her spa began focusing on its online referral potential last year. Make a plan, allocate resources, measure results and adjust accordingly as you go in order to draw the most benefits out of Yelp's services.

Committed to helping professionals grow, Gordon Miller is a business educator, consultant and social media evangelist for the professional beauty industry. He can be reached at [email protected].