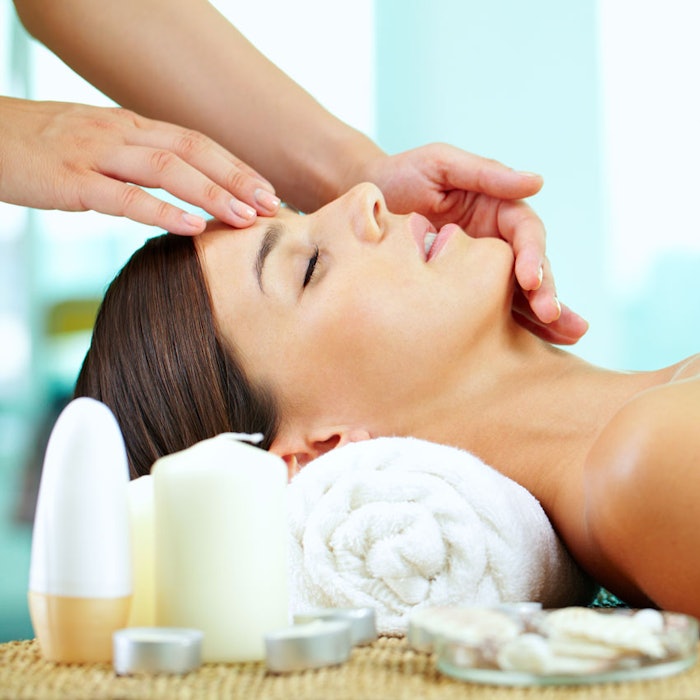 Build your business dollars in a different manner by creating a VIP culture. Begin by directly marketing to top clients to increase their purchases and service dollars at your skin care facility. People like to be valued—offer special clients special treatment.
Offer lunch promotions
Is there a day that is slower than others each week? Fill those days, while at the same time letting clients know how much they are appreciated, by offering lunch during spa services.
Send a note to top clients sharing that if they book a skin care treatment and massage on any Tuesday in a given month, lunch will be provided by a special restaurant. Pick a top, well-known restaurant to cater to the spa.
Offering a special gift with lunch can also set the spa apart. If your product suppliers provide any gift with purchases throughout the year, hold some of those back for this specific promotion.
An invitation to this promotion could read:
"Because you are one of our most loyal clients, if you book a massage and skin care treatment on any Tuesday in March, lunch is on us from XYZ Restaurant while you are in the spa. Plus, you will receive a special gift when you join us for the day!"
If you have a high number of number of bookings and know the restaurant owner, who will be getting free publicity because of the promotion, you might negotiate better cost on the meals, or even get them at no cost.
Seek out brides
Does the spa have any clients who recently got engaged? Surprise them with a special handwritten note. For example, it could say:
"Congratulations on your engagement! We would be honored to book your appointments for healthy-looking skin well in advance of your wedding. If you would like to schedule a spa day for your entire bridal party, we would be happy to create a special package just for you, too."
A few days later, call clients to ask if they would like to come in to set up a series of appointments before their big day and if they would like to discuss their bridal party event.
Booking a few bridal parties per month could greatly increase retail and service dollars.
Sponsor new product launch events
People are passionate about lovemarks, a marketing concept intended to replace the idea of brands. Customers stand in lines overnight and around the block to get the newest Apple product. Chanel loyalists wait to be called to hear that the newest shade has arrived at the store. Counter sales associates from top brands reach out to specific customers when certain products are available with gifts.
Everyone wants to be the first to have the latest. Hold the same type of promotions by sponsoring a product preview or new product launch event.
When you know that your product supplier is about to release a product, or if information or samples are available in advance, have a pre-sell event. Zero in on the clients who would benefit most from the new product or service, and invite them to a closed door special event. Pre-sell products before they even ship to the spa to book services and fill treatment rooms.