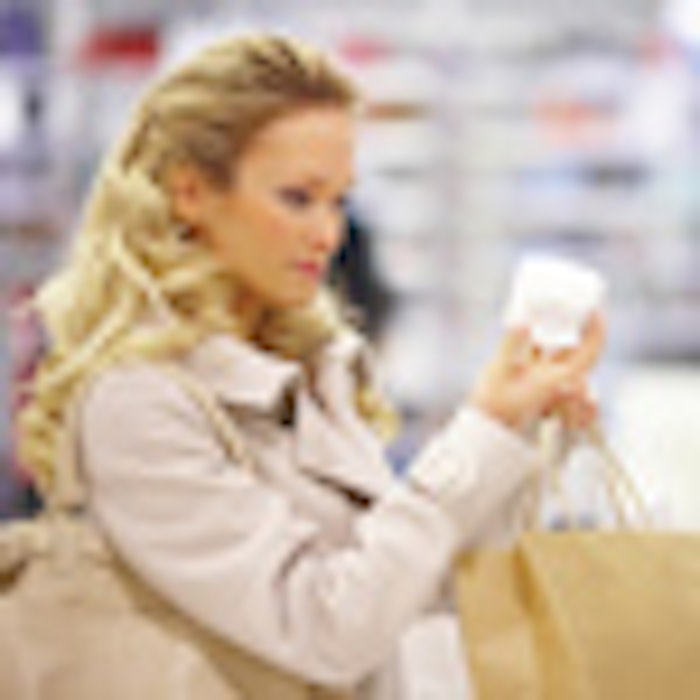 If you're a business owner in today's less-than-pleasant economy, it may seem that more and more of your clients are opting to cut ties with you in order to cut every ounce of fat out of their budgets. Today, most people are making their business decisions based on the almighty dollar, and there's so much competition out there that your clients can easily find some other business to give them the product or service you provide for a lot less.
Maribeth Kuzmeski, author of the book ...And the Clients Went Wild! How Savvy Professionals Win All the Business They Want (Wiley, 2010), says that it has never been more critical than it is in business today to establish strong, genuine connections with clients. Without these connections, your products and services can easily get lost in a sea of noise and similar offerings. However, when you provide better service and support than your competition, your clients won't go anywhere, and those who do will come screaming back.
"You have to create strong emotional connections with your clients that won't quickly be canceled out when they find a better deal somewhere else," says Kuzmeski. The idea is to trigger a strong emotional connection in the minds of prospects and clients—followed by a response that is so powerful that your loyal clients won't be able to stop talking about you.
"What many business owners don't want to admit is that great companies—big and small—have maintained their loyal customers, even in these hard times," says Kuzmeski. "Loyalty does still exist for companies that have a deep understanding of their customers' wants and needs." But how do they do it?
Surprise them by always going the extra mile. People expect great service from luxury companies, such as the Ritz-Carlton or Rolex. As in, "I always stay at the Ritz-Carlton because the service and comfort they provide is unbelievable". Or, "I'll never have another watch that isn't a Rolex." But they don't always expect great service when they aren't paying top dollar for it. Surprise your clients by always going the extra mile.
Give them something to talk about. To get your clients to go wild about you, you have to give them something to talk about; something that is just a little more exciting than what your competition is doing. Give them a reason and they will keep coming back.
"My 'something to talk about' is often my business card," says Kuzmeski. "Instead of your run-of-the-mill card, my business card more closely resembles an NFL or MLB trading card. It features a picture of me in a football jersey and all of my stats—my weight, height, age, and college alma mater. People absolutely love it. I am constantly asked who designed it for me and whether I can send them more. In fact, just recently, I was in a business meeting, and everyone was passing around their business cards. When I passed out my card, it set off a 10-minute conversation about how unique it is. I guarantee you there are people out there who still remember me because I handed them this one-of-a-kind business card."
Go after referrals, not new clients. Everyone does it. When times get tough, people tend to avoid difficult conversations with clients. But what we should really be doing is getting in front of them and showing that we truly care about our relationships with them.
Choose high-touch over high-tech. As things have gotten more automated and technology has taken hold, it is so much easier to choose high-tech communication over high-touch communication. Be human. Dig for a way to be memorable with your clients.
"So how do you dig deeper with clients?" asks Kuzmeski. "The best way is to pay attention. Acknowledge when a client might be under special circumstances. If you know a client has been taking care of a sick parent or child, ask her how everyone in the family is doing. Keep in mind that even if whatever you do to dig deeper lasts just a few seconds, your client or customer will remember it for much longer."
Be like family. Why do you cheer for your favorite sports team? Maybe because you watched the games as a child with your dad or grandmother. Or maybe because attending a game with thousands of other fans is like going to one big family reunion. Think about how you can tap into these feelings to build loyalty with your clients.
"You have to create a feeling with people that you are a part of their daily lives. Create an emotional connection so strong that they can't imagine choosing any of your competitors over you. Once you inspire this feeling, you will have a customer for life. One of the keys is to create a memory or attachment point that can be experienced together in close relationships. For instance, make sure your clients bring their grandkids to your client appreciation event, offer a free treatment to newlyweds or offer a stuffed animal for a client who became a new parent."
Create an experience. It might sound easier said than done, but if you make clients want to be around you, they'll keep coming back. Many businesses today risk becoming viewed as commodities in the eyes of their customers. Customers end up feeling like they can get that level of service from anyone, so, sure they may come to you sometimes, but they go to your competition just as often. You have to create an experience for your customers that they want to keep repeating.
"There are a number of ways to create an experience for your clients. You can put out freshly baked cookies for them. Offer them coffee from the best place in town. Always try to take their calls or make a point to call them back within 30 minutes. Start every service by asking about their biggest concerns. Provide a postcard about your spa after each meeting and ask them to fill it out and send it to one of their friends or family members. The list could go on and on. Just find the experience-maker that works for you and that you can passionately fulfill every day for every client who walks through the door."
"Loyalty did not die with the recession," says Kuzmeski. "In fact, the great thing about client loyalty is that when you really have it, it never dies. Your customers will keep coming back to you in thick and thin. You just have to be willing to put in the work to create the emotional connections with them that turn into unbreakable loyalty. When you do, your company and your bottom line will be better for it."