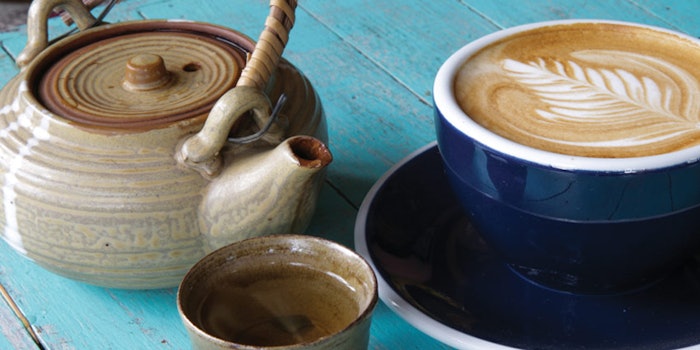 While traveling in Europe, I discovered unique industry collaborations that may inspire you to expand your current business.
1. Coffee and tea bar.
People love their local coffee shop. Skin care and caffeine are daily activities, so you'll see your clients daily!
2. Wellness café.
This café in London offered a menu of healthy options that were good for the body, skin and soul. The antioxidant facial included a healthy antioxidant salad, and peels included hydrating juices. This is a great way to treat your client from the inside out.
3. Liquor and lacquer.
London Grace is a nail spa and bar that is open until 10 pm. It offers party packages and table bookings for friends with special occasions. Happy hour promo prices keep this multi-location nail bar busy.
4. Yoga studio.
Relaxed and fit bodies also promote healthy, glowing skin. Having a constant flow of yogis for daily and weekly classes is a great way to keep clients engaged. Clients waiting for yoga classes and services can fill their time
by shopping.
5. Retail store.
Many malls in the UK and Europe have skin services that compliment retail sales. A pharmacy I visited in Amsterdam had an esthetician that provided information on vitamins, herbs and treatments that were all available within the space.
6. Shopping mall.
Spas can have mall customers sit at the bar, learn about treatments and receive one as a walk in. Also, clinics can provide fillers, laser treatments and Botox in busy shopping malls.
7. Magazine and book store.
This quaint store offered health and wellness reference materials, hand treatments and massages. You could read a magazine, buy a gift and get a 15-minute chair massage. There was also a community space used for groups and lectures. This serves as a relaxing space for local neighbors.
8. Shoe shine.
High-end barber shops are offering dry-cleaning pickup, shoe shines and package delivery. The idea of creating a space where a client can complete multiple errands in one place is genius. Clients love convenience.
9. Pop-up skin care.
Think food truck but with hair, waxing and spa treatments. "Spa trucks" have become a popular addition to weekend festivals and are also able to travel to office parks to offer time efficient treatments during the work day. Be sure to check with your state board before offering mobile services.
10. Meditation place.
Creating a space where clients can meditate and receive a treatment offers relaxation and beautification. Relieving stress is healthy for a mind and body.
Thinking outside the traditional spa environment is an exciting way to provide additional services to your quest and hopefully grow your profitability.