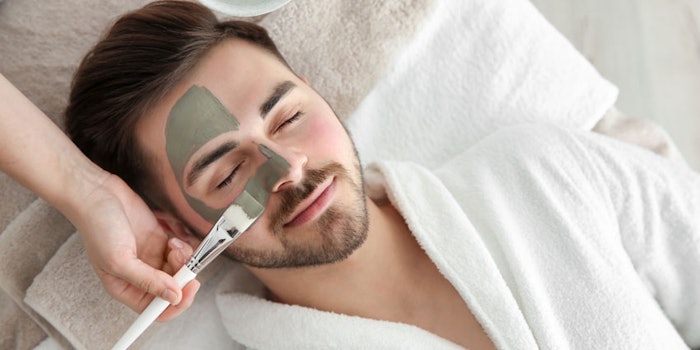 Rule #1: Educate Them
Real men get facials, plain and simple. You help them look and feel manly without making them feel like a fragile man flower. Who's there to tell men they look good? Point out what they're doing that's working and correct them elsewhere.
The key to remember here is that men need guidance. Therefore, they will listen. The only thing is that you'll have to remind them a few times of  what is and isn't important. They still have that "selective listening," aspect–being a man and all. Maybe clap in front of their face a few times to make sure they're listening.
Rule #2: Dissect Them
For a different kind of "tough love" customer service, hug them straight out the gate and analyze them from head to toe. Dissect their personality. Work with them as a whole. Health and wellness is anything but superficial, so look hard. Work smart. Find out who they are. Also, don't be afraid to call them on their lies, and don't hold back. Just smile while you're doing it. The customer is NOT always right. You're the professional. Own it.
Rule #3 : Tell Don't Sell
Cleanliness is next to godliness. Teach them how to do it all! Seriously, you'd be surprised what a little bit of passion behind retail education can do when it comes to male clientele. Not only will you be surprised at how much skincare 101 you know, but they'll be amazed as well.
On that point, tell don't sell. When you do sell, though, only sell them what they need. Keep the integrity on point. It's not just about your bottom line; it's about them. Less is more, so start them small and work them up.
6 Quick Tips
We protect men from themselves, never forget that.
Force them to get interactive with you.
Beards and mustaches need love too. Men don't have to shave it all off to receive a facial. Make sure they're aware, because most of them are not.
Men will screw you over by not showing up, etc. Protect your biz. Have strict cancellation policies and credit cards on file.
Don't be a people pleaser. Not everyone is going to like you, and that's okay.
Treat every single man the same, with the same care and respect no matter who they are. No one deserves a more special treatment than the other, not even celebrities.
"Be who you are, and say what you feel, because those who mind, don't matter, and those who matter, don't mind." - Dr. Seuss
Above all, be real, be concise and be bold. Never conform. Stay ridiculous. Have that niche business that captures their attention, and be the business. Personality is everything. Consistency is key.