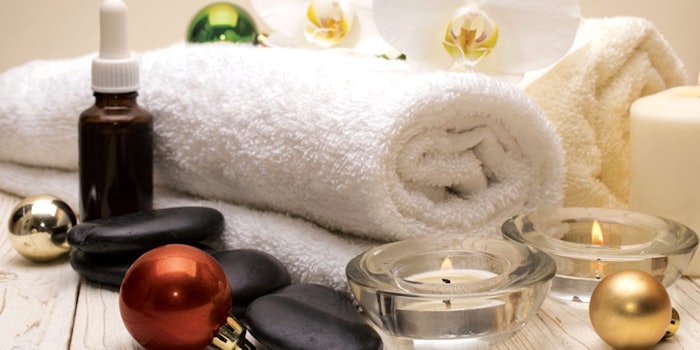 Who doesn't love to celebrate and attend a spa party, or sparty!? This is the perfect time to host one and jump-start the busiest time of the year for your spa. Many spas host these events, but sadly they do not make the most of generating revenue for the spa. As you know, hosting any size event takes a lot of work, time, resources and marketing to pull off with success.
Plan to fail if you fail to plan. Strategic planning will prevent your event from falling flat and not delivering the desired financial outcome. These types of events should be two-fold: an incredible event for your clients to enjoy and talk about for weeks to come, as well as a way for the spa to profit with increased sales, awareness and loyalty.
Establish the Basics
The first thing to do is to think about what you want to achieve from hosting your sparty. You can get this going by asking yourself these questions.
Sales. What is your sales target, and how will you get there?
Theme. Will there be a theme? Get creative and have fun! Examples can include: "martinis and manicures," "massage and mimosas" or "beauty from the inside out."
Location. Where will you host it?
Cause. Do you want to involve a cause or charity?
Purpose. Do you want to build your brand or generate new client leads?
Now that you have established the above, you need to decide what kind of event you want it to be. This will give you a much clearer path to what you will need and how to plan it. Examples can include: a client appreciation or gratitude event, new product or service launch, grand opening, educational event or holiday open house.
The next step is to select a date for the event. Remember to check your city and community calendar for other major competing events going on the same date. Also, give yourself a minimum of six to eight weeks prior to the event to organize, plan and allow clients plenty of time to save the date.
Event Budgeting
The next part of event planning is to budget expenses. First, establish what food and drink you would like to have at the sparty. Also, decide what decor you would like to bring in. Do you want to offer door prizes or swag bags to attendees or bring in seasonal inventory?
This is where so many spas end up spending more than they make. Get to know other local business owners in your community. This camaraderie will serve you well in growing your business and collaborating. Draft a letter about your event that entices local businesses to participate.
In exchange for their kind donations, you will cross-promote them and become a potential referral source. Invite them to either donate door prizes or to be a food and refreshment sponsor. Once all the details are agreed upon, share on social media that you are hosting this event. Tag and thank those businesses for their support and to increase visibility, and invite them to promote the event on their social media channels as well.
Get as many items donated or sponsored. Whatever you cannot get, you will have to foot the bill for. Even if you only get a handful of items, you should be able to shave off up to 25% off your own costs.
Keep in mind, when you are hosting an event, generally you are not offering full services, so there is a "loss of revenue time" for that day, but you still need to factor in costs for your staff and any other outside serving staff that you may need. This is why it is important to be strategic in how we plan and set sales targets for the night.
If you are hosting a holiday event, shopping is top of mind for many clients. Consider bringing in some extra seasonal inventory to retail, such as candles, bath products, body products, jewelry, body brushes, makeup items and even lash growing serums. Creating an exciting merchandising mix will generate client interest and additional revenue.
Event Marketing
There are a number of ways to promote your event, as described below.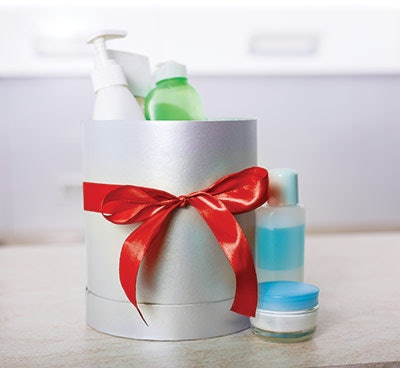 Online marketing. Utilize e-mail and social media such as Instagram and Facebook to promote your event. Create a Facebook event and maybe even a Facebook live video. Have a customized Facebook and Instagram photo frame made locally, so people can snap a picture and use your hashtags when they post. If this is not an option, invite them to take a selfie in front of your selfie station. You can customize a mirror with your branding and have them take a selfie there.
Update your website, if possible, to promote your event and holiday specials.
Print. Create printed marketing materials to hand out at networking events and at the spa, directly to your clients. Decide whether the event will be open to the public, or will you ask for a formal RSVP.
Word-of-mouth. One of the best ways to grow
your client base is to invite your regular clients to bring a friend and remember to invite local dignitaries and influencers.
Product and service promotions. Keep in mind, the acronym what's in it for me (WIIFM). People are busy, especially during the holiday season. Give them a really good reason to be in attendance, such as service promotions, product promotions, free products and door prizes.
Swag bags. Decide if you will have swag bags for all guests in attendance or perhaps the first 25. What will you put inside the swag bags? Make sure it feels like a swag bag, not a bag filled with inexpensive freebies or promotional coupons and flyers. Think of surprise gifts, treats and client incentives to bring them back before the holidays. See if you can get some nicely wrapped chocolate, candy or a sweet treat for the swag bag. Ask vendors if they could contribute luxury samples or travel sizes for the swag bags or, better yet, if they would like to be the swag bag sponsor and create it themselves.
Promotions. What promotions will you offer, including both product and service promotions? What gift certificate specials will you feature? Make sure you keep sales targets in mind.
Remember to inform your vendors about your event. See if your vendor's representative could be in attendance to support you and promote their brand. If you are an account in good standing, this is a great time to step into "ask mode." Ask for door prizes and tell them you are highlighting them. Ask them if you bought a certain amount of a featured product for your event, what could they do to support you. Examples could include a reduced price, gift with purchase or even just an extra full-size product to be used as a prize. Vendors are there to support your business growth, and they will be able to do something for those businesses that have been loyal to their brand. If you end up with a fair number of door prizes, then be wise and save a few of them for later in the season to use as incentives, gift with purchase or a special draw on one of your social media platforms, as a way to further engage your audience.
Delivering a Wow Experience
Once you have planned out all the details, it is important to deliver the right experience, which also takes planning.
Staff. Be sure that all staff understands the purpose of the event and knows the targets and promotions for the sparty. Be specific with your team on how you want them to dress. If you typically wear professional scrubs, do you want to dress for the occasion? It is the holiday season and wearing sparkle can only create the right shopping ambiance, right? Have a couple of staff members be responsible to take pictures, do a Facebook live video or even do a Boomerang that you can then post later.
Ambiance. Make sure that the decor, music, food and drinks set the tone for fun and product purchases.
Customer service. Make the event memorable with excellent customer service. Offer a gift wrapping station as an incentive for clients to buy from you. Bundle up a bath product or candle with a certificate package to add value. Wrap it up in your signature spa colored ribbons, and it will feel like a gift rather than just a plastic gift card.
Post Event
After the sparty has concluded, post pictures while tagging local businesses to thank them for their participation, and tag clients with their permission.
If you did a door prize, announce the winners. If you involved a charity or cause, announce how the event benefitted them. Make sure to send out a message that expresses gratitude to all that attended the event.