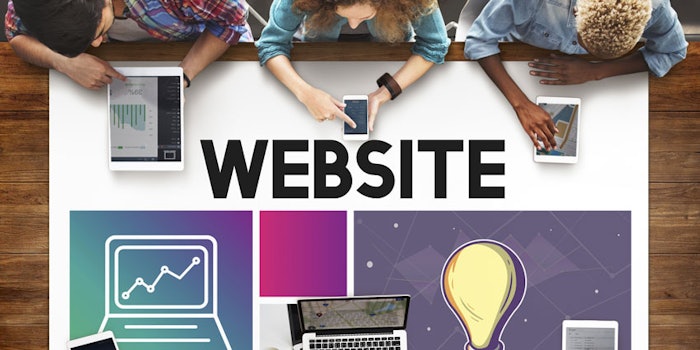 When was the last time a website made you say, WOW?! I'm talking about one that grabbed your attention, engaged your interests and practically took you as its temporary internet prisoner? Sure, you had 10 other things on your to-do list, but there was something so amazing about this website you didn't want to leave. What was so special about it? Was it chock-full of useful information, funny, provocative or maybe clean and simple? Perhaps it contained stunning visual images such as before and after pictures of facial treatments? More importantly, how can you create a website that wows?
Mobile vs. Desktop/Tablet Websites
The way we view and utilize websites has changed a great deal just in the past few years. For starters, our attention spans have been scientifically shortened. Fact: We now substitute "K" for "Okay" when texting because those extra three letters take way too much time. However, there's something else at play here. More people (64%) are accessing websites via mobile devices, so images and content must be compatible with smaller screens. That isn't to say that desktop devices are no longer being used—particularly during work hours—but in either case, it's crucial that your website is both mobile and desktop/tablet-friendly.
Some experts say it's best to design your mobile website first because that's the one that will include only the most important information. You really have to weed out the "fluff" because, simply put, there isn't a lot of real estate available on a smart phone screen. Others say start with the desktop/tablet website first, as it allows you to think in terms of the "bigger picture" and be more creative. Then, there are those who say it doesn't matter which one you design first, as long as you pay careful attention to the end product(s), ensuring that all are fully functional. I tend to agree with the latter opinion, but I'd place an added emphasis on load time. No matter which medium a person uses to find you, your website needs to load as quickly as any of the big boys or you'll quickly lose visitors (did I mention shorter attention spans?).
Image vs. Content
All pictures and/or sloppy content won't win you any permanent fans, nor will large blocks of detailed content in a small—or worse—annoying font. You know what I'm talking about. Fonts don't need to be cute, they need to be legible. And yes, the sayings "less is more" and "a picture is worth a thousand words" do apply to today's website design, but you also want to include meaningful content with appropriately sprinkled-in and relevant keywords—the words and phrases people will use to find you. A balance between images and content tends to keep visitors engaged longer.
And speaking of images, let's talk videos. Think about it: If you hear of a controversial President Trump event or tweet and hop online to learn more—which one are you more likely to click on? A 1,000-word article or a 35-second video? The majority of people will click on the video. So, how can you, too, tap into our video-centric society to boost your biz? You ask yourself what's the quickest way to state your point of difference? Determine what makes you so unique that everyone should buy from you, and plug that in to a 10-20 second video with engaging images. Be sure to add it to your website's home page so that viewers can learn all about you in practically no time.
Front and Center
What's most important when building a website? In a word or two, I'd say user-friendliness. You don't want any visitor to have to click more than a few times to get the information for which they're looking, and if you can achieve that in two clicks rather than four, all the better.
What do people want to find on your website right away? For a retail business, at the top of the list is contact information (your address, phone number with a click-to-call button, and a form they can fill out for and appointment and/or more information). If they can't find this information easily, they'll get suspicious as to why you're hiding it. They also want to see what other people think of you in terms of client reviews. Let's face it—we live in a Yelp-centric world, and customer feedback can make or break any business. Put your best customer feedback (including before and after photos or videos) on your home page, loud and proud, and include a call to action. Don't make the mistake of burying key information on an inside page, hoping visitors will click-through to find it.
Do I Need to Hire a Professional?
Many people opt to leave website design to a professional webmaster, while many others choose to DIY it. Hey, if you can afford a website designer and host, great. If not, that's fine, too. There are so many options out there for DIY web design software, and many are free (WordPress, Wix, etc.). Whatever you chose, the key is to spice up your website with your own flavor. Don't settle for canned content and stock photos—yawn. You're a unique individual with a unique business personality; get creative and let those things really shine through. Now, that's how you create a website that wows.
Top 3 Tips for a Website That Wows
1. Update site. Think of your website as you do that new flat-screen TV you recently purchased. By next month, they'll both be out of date. That's technology for you! Don't get stuck in an "I can't keep up" mindset; instead, regularly check out competition and trends, and update your website accordingly.
2. Update content. Update photos, videos, and content every week, if possible. Not only will search engines reward you with higher rankings, but your visitors will learn to come back regularly to see what you've posted.
3. Update social. Don't forget to push out anything new that you've posted on your website on your social media channels. If you have new pics of a cutting-edge acne treatment, or a new blog post about anti-aging, mention it on Facebook, Instagram, etc. and include a link to your website to drive traffic there.