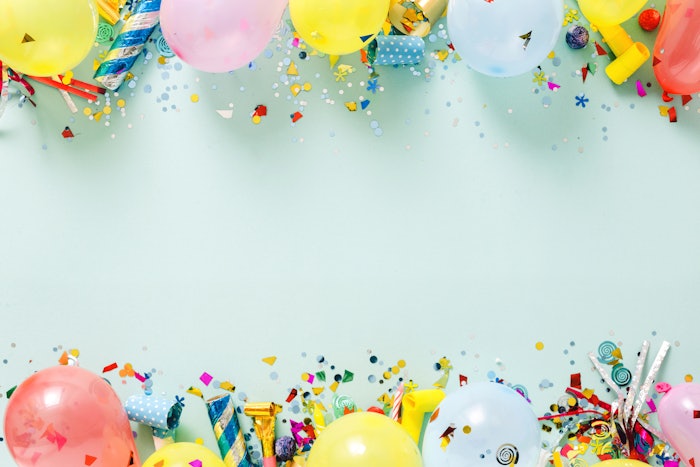 It's official! We've got the list of winners and finalists for the coveted Reader's Choice Awards 2023. After a successful round of nominations and voting, the results are finally in, and we can't wait to share the top products on the market for 2023.
We wanted to thank all of the participating brands and readers who took part in the nomination and voting process. As the leading source for spa professi­onals, it was important for us to recognize product excellence in this industry.
The results can also be found on our recent Instagram live, available on Skin Inc.'s Instagram page, as well as our daily e-newsletter. We will all get to know the winners even more when they are profiled in our December 2023 issue.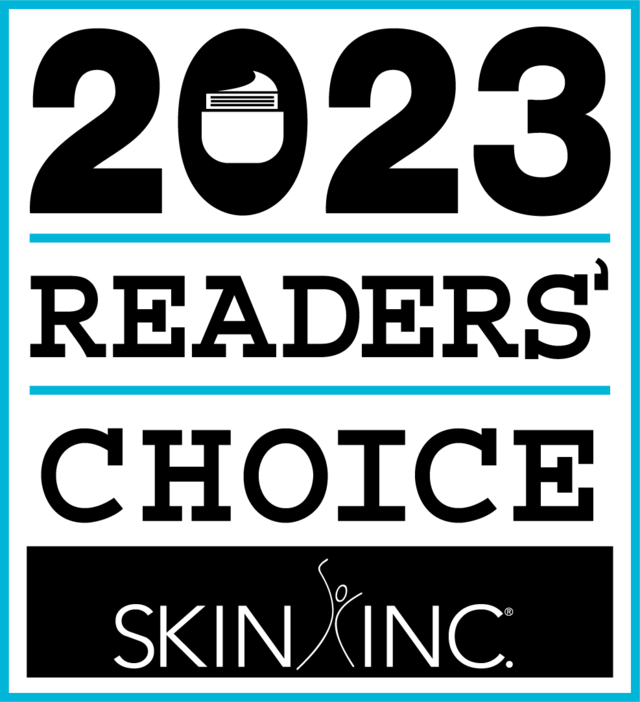 Best New Product
Winner: Circadia Serum 71
Finalists: Sinclair Preime DermFacial, Pevonia Natural Skincare ProCorrective Clear-Control Exfoliator
Best Acne Product
Winner: Face Reality Skincare 8% L-Mandelic Serum
Finalists: Lira Clinical ICE Refining Masque, Phytomer Acnipur Blemish Solution Fluid
Best Peel
Winner : Lira Clinical Vita Brite
Finalists: Face Reality Acne Peel #1, G.M. Collin Derm Renewal Booster
Best Moisturizer
Winner: Environ Skincare Youth EssentiA Antioxidant Defence Creme
Finalists: Eminence Organic Skin Care Strawberry Rhubarb Hyaluronic Hydrator, Bio France Lab Intensive Facial Cream
Best Sunscreen
Winner: Eminence Organic Skin Care Lilikoi Daily Defense Moisturizer SPF 40
Finalists: Sorella Apothecary Tinted Dew Drops, Janssen Cosmetics Face Guard Advanced
Best Toner
Winner : Pure Fiji Vitamin C Brightening Toning Mist
Finalists: Lira Clinical BIO Hydrating Mineral Mist, ilike Organic Skin Care Sour Cherry Toner
Best Mask
Winner: Sorella Apothecary Purifying Powerclay
Finalists: Circadia Charcoal Milk Clarifying Mask, Skin Script Golden Honey Nourishing Mask
Best Cleanser
Winner: Eminence Organic Skin Care Kombucha Microbiome Foaming Cleanser
Finalists: Bioelements Sensitive Skin Cleansing Oil, Face Reality Skincare Ultra Gentle Cleanser
Best Body Product
Winner: Sorella Apothecary Body Balm
Finalists: Pure Fiji Hydrating Body Lotion, Peri Skin Care/Sofiel Body Enlightment Oil
Best Anti-Wrinkle Product
Winner: Skin Script Ageless Hydrating Serum
Finalists: XO8 Cosmeceuticals Revitalizing Elixir, Hydrinity Renewing HA Serum
Best Brightening Product
Winner: Bioelements vc10 Daily Glow
Finalists: Circadia Vitamin C Reversal Serum, Peri Skin Care/Sofiel Radiance Serum
Best Sensitive Skin Product
Winner: Circadia Chrono Calm Serum
Finalists: LaFlore Live Probiotic Concentrated Serum, Pure Fiji Hydrating Multi Active Serum
Best Product For Men
Winner: Viktoria De'Ann Peptides PEPTI-eye Serum
Finalist: Skin Script Minimalist Kit, Eminence Organic Skin Care Stone Crop Oxygenating Fizzofoliant
Best LED Device
Winner: Celluma PRO
Finalist: LightStim Elipsa, Dr. Dennis Gross DRx SpectraLite EyeCare Mask Pro
Best Microcurrent Device
Winner: 7eWellness MyoLift
Finalists: NuFace Trinity Pro, DermaJem Anima Adagia Microcurrent
Best Ultrasound Device
Winner: Bio-Therapeutic Ultrasonic Exfoliation
Finalists: Environ Skin Care DF III Machine, Le Mieux Skin Perfector
Best Microdermabrasion Device
Winner: Altair DiamondTome
Finalists: DermaJem Anima Ares Hydro & Micro, Silhouet-Tone Essential Peel
Best Microneedling Tool
Winner: Environ Skin Care Skin Tech+ Gold Cosmetic Roll-CIT
Finalists: EstheticPro Micropen, 360 Aesthetic Devices NanoStamp360
Best Facial Tool
Winner: Geneo Glo2Facial
Finalists: Sorella Apothecary Glacier Ice Globes, Rezenerate NanoFacial WandPro
Best Wax
Winner: Lycon Wax Pinkini Brazilian Hybrid Hot Wax XXX
Finalists: HoneyComb Wax Co. All-Natural Hard Wax, Caronlab PRO HD Hard Wax Beads
Best Sugar
Winner: Tamara's Sugar Signature Paste
Finalists: Sugar Goddess Sugar Paste, Sweet & True Sugaring Paste
Best Hair Removal Product
Winner: ilike Organic Skin Care Soothing Herbs Exfoliating Wash
Finalist: Caronlab Pre-Wax Skin Cleanser, Lycon Wax Lycotane Skin Cleanser
Best Hair Removal Soother
Winner: HoneyComb Wax Wax Bee Smooth
Finalists: Lycon Wax Soothing Cream, Tamara's Sugar Soothing Oil
Best Lash Product
Winner: Rocasuba RapidShield Eyelash Daily Conditioner
Finalists: RefectoCil Lash Lift Kit, Chella Delux Heated Eyelash Curler
Best Lash Extensions
Winner: Xtreme Lashes by Jo Mousselli Faux Mink Infinity
Finalists: Borboleta O.G. Lashes: Classic Multi-Length, Premierlash Triple Volume
Best Brow Product
Winner: RefectoCil Intense Browns Kit
Finalists: Rocasuba RapidBrow Eyebrow Enhancing Serum, Brow Down Studio Brow Naturale
Best Spa Supply Product
Winner: Prevention Disinfectants Wipes
Finalists: Face Reality Skincare Size 0 Extractor, Ready Care Industries Fan Brush
We are so excited to celebrate the best and brightest in the industry that continue to set the standard for skin care products. Here's to another year of innovative companies and creations.