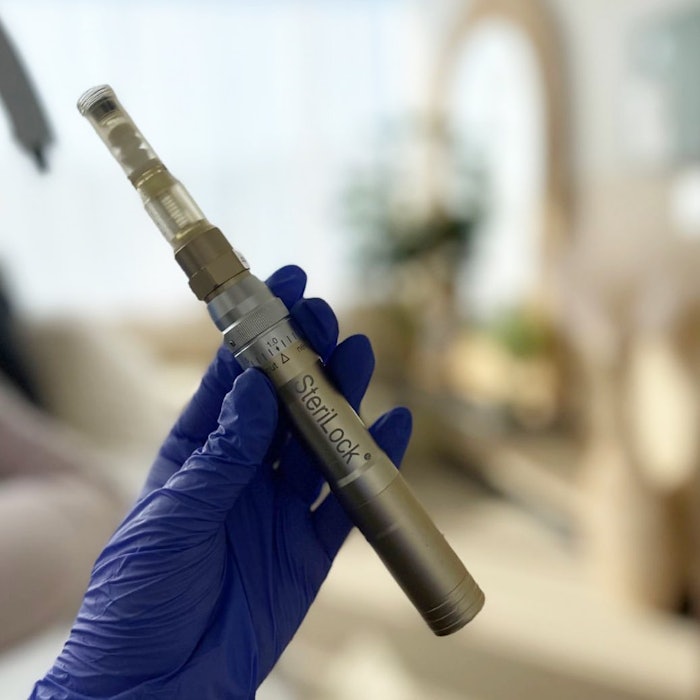 BeautyHealth's SkinStylus has received an FDA clearance for facial acne scarring, making it the only microneedling device FDA-cleared for both the face and abdomen, according to BeautyHealth.
Related: BeautyHealth Acquires SkinStylus Microneedling Device & Releases Financial Report
The SkinStylus SteriLock MicroSystem is intended to be used as a microneedling treatment to improve the appearance of facial acne scars in Fitzpatrick skin types I, II, and III in patients aged 22 years and older.  It is categorized by the FDA as a Class II Medical Device.
SkinStylus is already FDA-cleared for the indication to improve the appearance of surgical or traumatic hypertrophic scars on the abdomen in adults aged 22 years and older. This was supported by the clinical data that was submitted to FDA during the clearance process.
Some of BeautyHealth's other brands include Hydrafacial for hydra dermabrasion and Keravive for scalp health.
Microneedling Studies
The FDA cleared microneedling devices for use on women and men aged 22 and older as a treatment to improve the appearance of acne scars on the face wrinkles around the eyes and other parts of the face and neck and surgical scars on the abdomen.
An analysis of 58 microneedling studies and a total of 1,845 patients demonstrated that medical microneedling (MN) provides significant improvement, high patient satisfaction and a low rate of adverse events in the treatment of multiple scar types.
Studies included the use of MN or fractional radiofrequency MN (FRF-MN) used as monotherapy or in combination with topical, surgical or systemic modalities. The outcomes across the studies reviewed showed that MN and FRF-MN treatment resulted in clinical improvement of scar appearance from baseline with no serious adverse events.
In a study on acne scars, researchers evaluated a total of 22 patients (18 female and 4 males) regarding the appearance of facial acne scarring. Acne scars were assessed via the Acne Scar Assessment Scale (ASAS) and the Goodman and Baron acne scar. These assessments were carried out before and after patients received two to three treatments. There was also a post-interventional report that covered the development of side reactions, adverse events and patient-reported outcomes.