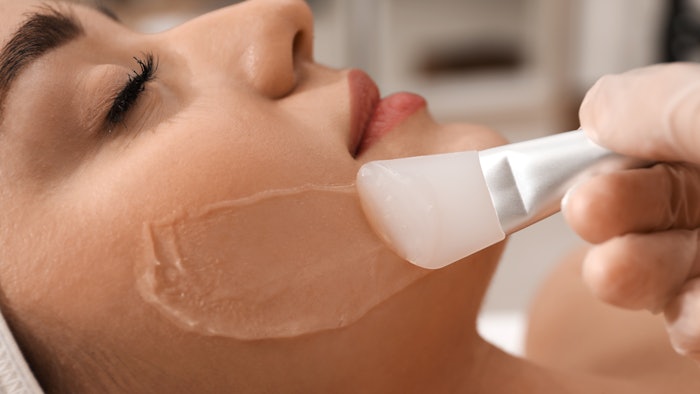 Lira Clinical is coming to Chicago, IL on September 25, 2023 and Atlanta, GA on October 23, 2023 to teach estheticians how to take a new approach when it comes to their peel protocols. The Purely Clinical Global Skin Affair Tour allows attendees to experience professional networking while also providing an interactive treatment experience and offering Certification and CEUs (when applicable).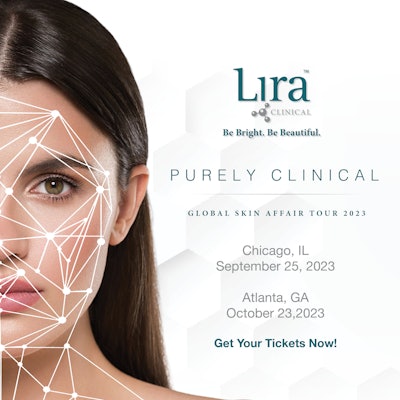 At the event, attendees will learn: 
How to understand clinical skin care and achieve measureable results,
How melanin management is an essential part of clinical skin care, and
What the latest trends, research and product development are. 
On the registration site, the experience is described as offering "a new way to achieve dramatic results by pivoting away from stripping skin to rebuilding skin through sophisticated delivery systems, powerfully active and nutritive ingredients, and innovative resurfacing solutions."
Included in registration is: 
Continental breakfast and lunch
Skincare Professional Textbook: Guide to Bright, Beautiful Skin
Advanced Device Protocol Booklet
Class Booklet
Full-size surprise gift
The Clinical Cocktail Hour with autograph textbook table
Additional savings on orders and product releases. 
See which location works best for you and register for this educational event.