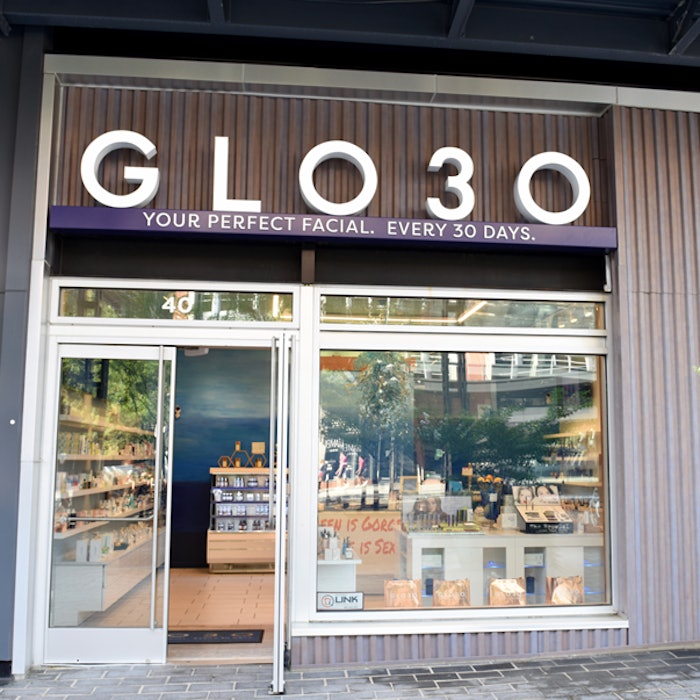 GLO30 has announced a new location in Orlando, Florida, continuing the national expansion of the doctor-led skin care studio franchise. The location is owned and operated by long-time GLO30 member Dr. Aparna Sharma. 
Related: Prelude Growth Partners Invests $15M in Skin Pharm
GLO30 is a facial and non-invasive skin care studio brand that offers proprietary treatments, including the monthly FreshGLO Facial and the NanoGLO Micro Infusion Facial. The company also developed an AI named GLOria that is used to customize treatments and give product recommendations in real-time. 
"There isn't anywhere in Orlando that offers the same level of quality skin care services or trustworthiness that GLO30 does," said Dr. Sharma. "I found myself flying back and forth just to keep my skin health on the right track," said Dr. Sharma. "That's when I knew I needed to bring this to all of Florida, starting here in Orlando. Their incredible numbers and master plan for success have made the decision easy."
In January, as part of its national expansion, GLO30 partnered with Fransmart, a global franchising leader specializing in growing emerging brands.
"With GLO30's incredible Item 19 numbers, we're seeing doctors looking to build wealth and savvy entrepreneurs flock to this business," said Dan Rowe, CEO of Fransmart. "Dr. Lamba has refined the business to a level I've never seen before in 20 years of franchising. Her simple staffing model, standard of customer service, even the unit economics we're seeing - they're the best in the space by far. Every major market will have a GLO30 in the next five years, I have no doubt about that."
There are still franchise opportunities available in Florida and the interest from the state is growing, according to GLO30 founder Arleen Lamba, M.D.
"We've seen a lot of interest come in from Florida, but Aparna stood out from the crowd," said Dr. Lamba. "When your own members want to invest in your growth - that means the formula works. We are going to thrive in Orlando and continue our expansion to the rest of Florida."