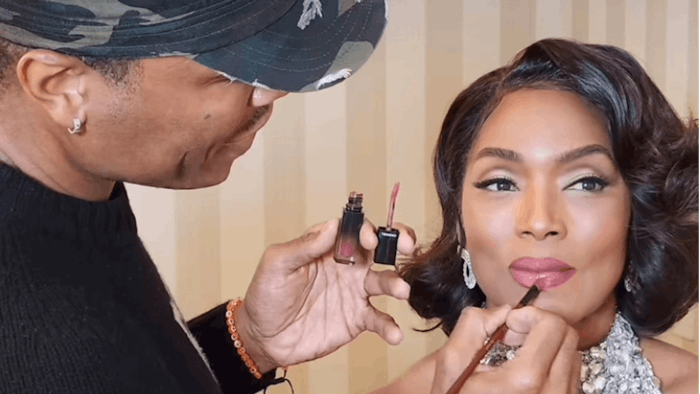 This Black History Month, DMK Skincare is proud to highlight one of their star clients, Angela Bassett. Throughout her career, Bassett has allowed DMK therapists to post her skin health journey on social media of her receiving the skin-tightening DMK Enzyme Treatments. 
Basset's makeup artist D'Andre Michael also uses DMK Cosmetics in his career. The non-comedogenic aspects of these makeup products allow Michael to carefully sculpt and highlight Bassett for any role or red-carpet look. 
Bassett is a Yale University alum with a BA in African-American studies and an MFA from the Yale School of Drama. She is known for her crisp, powerful voice and elegant countenance, bringing fiery confidence and regality to any role. Bassett establishes herself as an iconic cornerstone of film and TV, with a long and accomplished career: from her role in Spike Lee's "Malcolm X" to playing Tina Turner in "What's Love got to Do with It," to her recent forays in "American Horror Story" and the Black Panther series. She proves her undeniable talent and magnetism again and again.
DMK Skincare extends their congratulations to this accomplished actor, who recently won a Golden Globe and Critics' Choice Movie Award for her role in "Black Panther: Wakanda Forever." In addition, she is nominated for Best Supporting Actress in the upcoming 2023 Oscar race.
The DMK team shares "Bassett is one of this generation's most powerful examples of perseverance and stands as a bastion of proud black womanhood. She is DMK royalty, Hollywood royalty, and Queen in her own right."