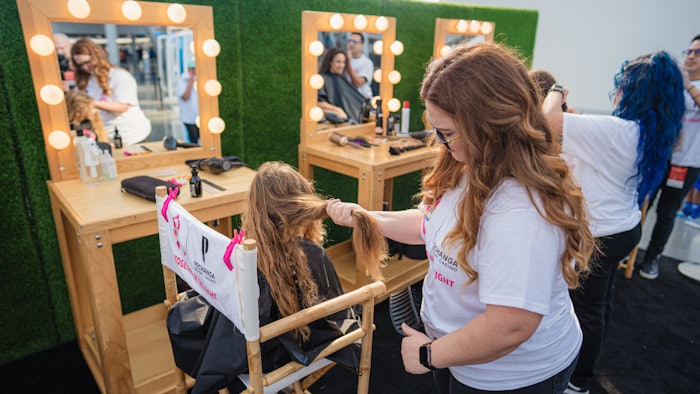 Photo courtesy of Spa Pechanga
Spa Pechanga officially sent 80 feet of donated hair to be made into wigs for Southern California residents battling cancer. In all, 94 total donors participated in Spa Pechanga's 2022 Mane Campaign for the Hair We Share organization. 
This was the eighth year Spa Pechanga has hosted the Mane Campaign, which encourages men, women and children with long hair to donate their locks to Hair We Share. The organization transforms the hair into wigs that are given free of charge to those suffering hair loss as a result of a medical condition.
The wigs are sent to Michelle's Place and other cancer resource centers across Southern California. Pechanga also gifted funds to help Hair We Share with the expenses associated with making the wigs.
Related: Five Spas on Their Oncology Services and Catering to Clients With Cancer
Those who donated their hair also received a free haircut and style in return for their donation. This year, Pechanga teamed up with Paul Mitchell The School in Temecula, Smith Salon and 11:11 Salon. Paul Mitchell students and stylists from Smith Salon provided the donation cuts, while Smiths and 11:11 salons provided the free haircuts and styles to shape the donor's new do's. 
Pechanga also took the Mane Campaign on the road to SoFi stadium for donation cuts ahead of both Los Angeles Rams and Los Angeles Chargers games. Donors received a free haircut and style, plus tickets to one game. Hair We Share received 24 hair donations passed to them as a result of the football cuts.