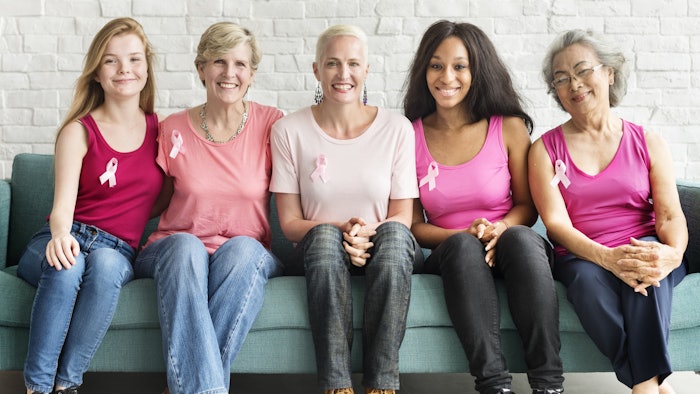 Ivy Beauty, on behalf of Kiss New York Professional, Red by Kiss, Ruby Kisses and i-ENVY, will be donating $10,000 to the National Breast Cancer Foundation during the month of October in honor of Breast Cancer Awareness Month. 
In addition to their monetary donation, Ivy Beauty will also be donating a large product selection across all of the brands retailing in over $20K in total product value. 
Related: Cooling Tools for Cancer Patients
Donated products will be used for National Breast Cancer Foundation's HOPE Kits, as well as delivered to individuals who attend their Community Outreach Events hosted throughout the country, where women are given more information about breast cancer and ways to perform self-breast exams. 
"We are once again honored to partner with the National Breast Cancer Foundation," said a representative for Ivy Beauty. "Our goal is to continue to provide beauty and even the littlest joy to those experiencing and affected by the hardships of this terrible disease."
This is the second year in a row that Ivy Beauty has partnered with the National Breast Cancer Foundation in an effort to raise awareness and donations.