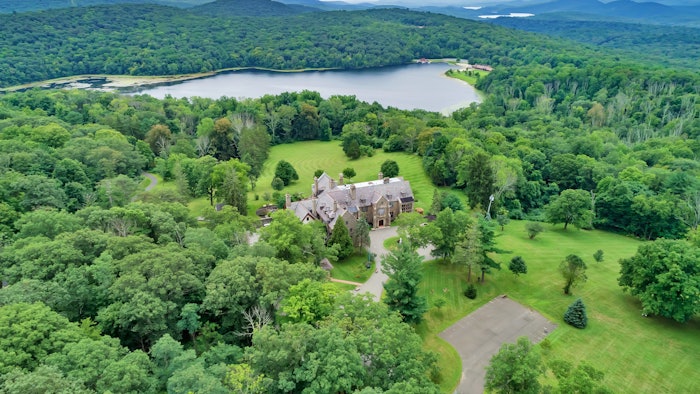 Courtesy of The Ranch
Wellness tourism and travel is on the rise, and these three brand-new destinations are stepping up to address guests' health and well-being. 
1. Rosewood Vienna
Rosewood Vienna has debuted as the fifth Rosewood European property and the brand's first in the German-speaking market. The Rosewood Vienna is located in the former Erste Group Bank AG, a 19th-century landmark that includes the apartment in which Mozart lived and wrote "The Abduction" from the Seraglio. The bank was renovated into the new hotel, with 71 spacious guestrooms and 28 suites, as well as a brasserie on the sixth floor and rooftop bar overlooking Vienna's Old Town.
Rosewood Vienna is also home to Asaya Spa, located on the fifth and sixth floors. Designed to provide integrated well-being services, the spa features a calming color palette of light blue, gray, ecru and greige, along with contemporary lighting and rooftop views of Vienna. Asaya Spa is the first at a Rosewood property outside of Asia and offers four treatment rooms, a social suite, relaxation area, sauna, steam bath and experience shower. It incorporates therapies and spa treatments inspired by Austria's wellness traditions.  
2. The Ranch Hudson Valley
Health and wellness destination The Ranch plans to open its first East Coast destination in New York, slated for summer 2023. The Ranch Hudson Valley will be a lakefront estate surrounded by 200 acres of natural beauty.
The Ranch Hudson Valley will offer three- and four-day wellness programs. Offerings will focus on immersing guests in nature while providing core elements of the brand's program, including hiking, fitness classes, yoga, deep tissue massage and a nutrient-dense, plant-based diet sourced from local organic farms. 
The Ranch 3.0 (the three-day program) is a gentler package, with a later wake-up time and daily schedule of low-impact exercise and hiking. The Ranch 4.0 program is the challenging four-day reset, comprised of six hours of daily, low-impact exercise and hiking. Both programs include naps, strength training, restorative yoga and a daily massage. 
The Ranch Hudson Valley is transforming of the 2,000-square-foot ballroom into a gym for afternoon fitness, yoga and meditation classes. The property will also house a 5,000-square-foot solarium with year-round exercise and pool facilities, as well as an outdoor pool for water fitness activities in the summer.
The 40,000-square-foot property itself is the original Table Rock Estate, built in 1902 by JP Morgan for his daughter when she married the great grandson of Alexander Hamilton. It offers guests immediate access to the Ringwood State Park and the nearby Harriman State Park.  
3. Lanserhof Sylt
The new Lanserhof Sylt opened in summer 2022 and cemented itself as a new kind of health resort. Located on the German island of Sylt, Lanserhof Sylt's program is overseen by Dr. Jan Stritzke, a medical director and cardiologist who specializes in cardiological rehabilitation for acute and chronic illnesses.   
This property abides by the brand's holistic health concept of 35+ years, combining traditional naturopathy and modern medicine. Custom programming targets specific needs and offers medical specialists in dermatology, gastroenterology, vascular medicine, neurology, orthopedics and more. 
The 200,000-square-foot destination has been constructed using sustainable, non-emitting materials, with 55 rooms and suites. Two interconnected saltwater indoor/outdoor pools are located in the dunes and overlook Wadden Sea.  
Of note is that the wind and salty breeze creates a climate that is almost free from allergens. The unpolluted air is also rich in minerals and supports good respiratory wellness.