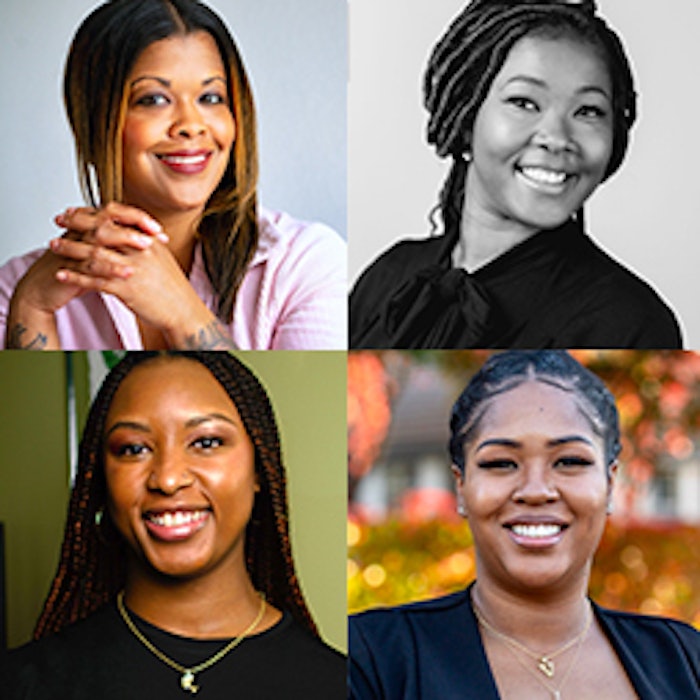 Bioelements announced the four winners of their 2021 Esthetics Entrepreneur Award, which was created to support up-and-coming estheticians pursuing a path to professional skin care entrepreneurship. 
Related: Bioelements x One Tree Planted Achieve Reforestation Goals
Award Winners
Kani Young of Kneaded by Kani in Greensboro, NC, who aims to enhance and rejuvenate natural beauty, while encouraging self-confidence and promoting overall health and wellness.
Ava Lemons of Lemon Lounge in Los Angeles, CA, who has a mission is to take the confusion out of the process of caring for one's skin by teaching clients how to make safe and healthy decisions.    
Vernisha Medaris of Olive & Brown in Sacramento, CA, who aims to empower clients by providing high quality treatments, and the education to achieve their goals at home.
Shamauria Harris of Glam by Sham in Upper Arlington, OH, who has a philosophy to provide an exceptional experience that leaves clients feeling like family. 
"The Esthetics Entrepreneur Award honors the passion of our late founder Barbara Salomone, who started on her entrepreneurial path in 1978 as one of the first-ever licensed estheticians in the United States," said Terry Schatz, Bioelements Director of Operations. "Barbara was committed to helping future estheticians build their careers with skin care formulas and education to ensure success. Today, in Barbara's memory, Bioelements remains committed to supporting the advancement of entrepreneurs with the Esthetics Entrepreneur Award." 
The annual award includes: Biolelements Opening Order Package to launch their start-up esthetic business and education, a Bioelements Bonus Box of support tools, a Spa Locator listing on their website, social media exposure and a dedicated Regional Education Business Manager as their mentor for six months.