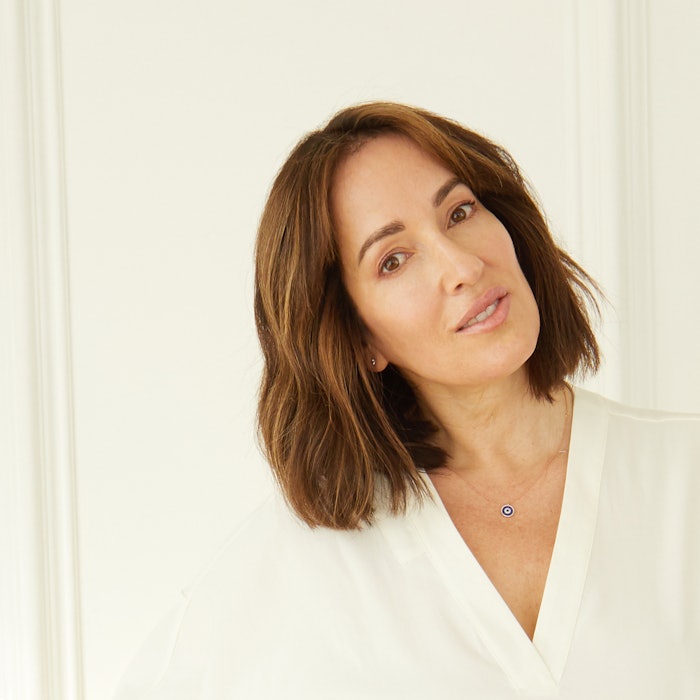 Celebrity esthetician Angela Caglia has announced that her Angela Caglia Integrated Beauty brand will enter a long-term partnership with the new Conrad Spa Los Angeles. The hotel and spa officially open in July 2022.
Related: Ritz-Carlton Spa, Los Angeles x Ladurée Partner on Spa Treatments
As part of the partnership, Caglia has personally trained the spa's estheticians and will be involved in the development and execution of spa events and exclusive promotions. The hotel's spa menu will also feature a customized version of Caglia's signature Rose Quartz Goddess Facial, which uses the brand's proprietary Lipid-Lock Technology to revive, protect and hydrate the skin's natural cell functions. The facial also includes Caglia's signature sculpting massage techniques, LED, Microcurrent, Gua Sha, extractions, cryotherapy and the Rose Quartz Goddess armor handmade from more than 500 Brazilian Rose Quartz Crystals for an immediate cooling and calming effect.
Conrad Spa will carry Angela Caglia's newly created backbar products, including a Lemon Chiffon Exfoliation Mask with jojoba beads and French Cream Green Clay Detox Mask and other exclusive in-treatment skin care to give estheticians a selection for all skin conditions. Conrad will also retail Angela Caglia Integrated Beauty's cult-favorite skin care and tools, including the latest innovation, CrystalLED Face Mask along with additional new launches rolling out later this year.
Caglia said, "I am thrilled to enter my first official spa partnership with Conrad Los Angeles and the incredible wellness destination they have created. I have spent the last 3+ years perfecting these treatments on celebrity clientele in my Beverly Hills studio. I am excited to share them exclusively with Conrad."