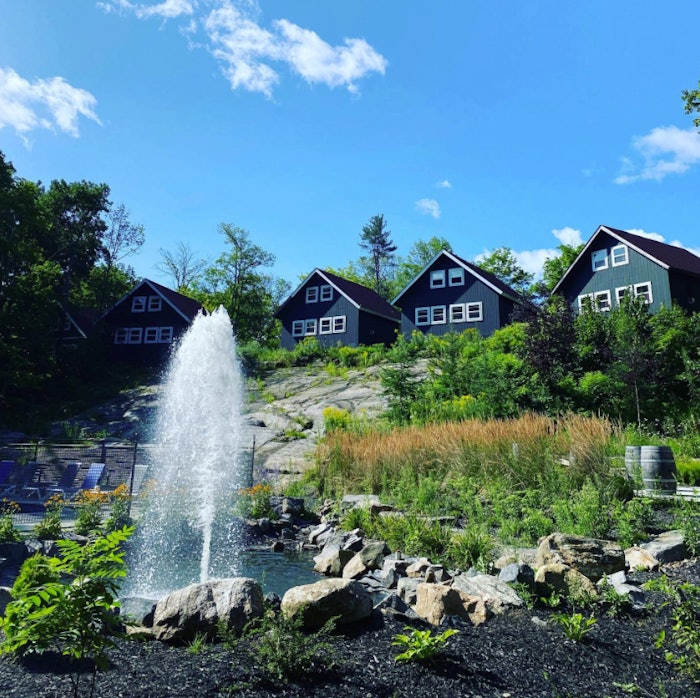 The Muskoka Beer Spa is opening in Ontario this Spring with what is said to be the largest beer spa in the world. It will feature an outdoor pool, two large hot tubs, dump buckets and four saunas. There is also an attached brewery and beer garden. The spa is opening in April 2022, per an article from Narcity Toronto. The Muskoka Brewery is already open with a cabin stay and sauna experience.
Related: The Beer Spa Opens in Denver
Each cabin in the beer spa will offer a draught tap, complimentary snacks, a wet bar and typical amenities like TV and Wi-Fi. There are bedrooms with queen-sized beds, a living room area and a kitchen. The cabin also has a VCR for a retro viewing experience.
The beer spa will have mobile treatments including massage therapy and yoga and mindfulness classes. The facility also plans to have live music events.
Muskoka Beer Spa will cost $40 for spa day access.