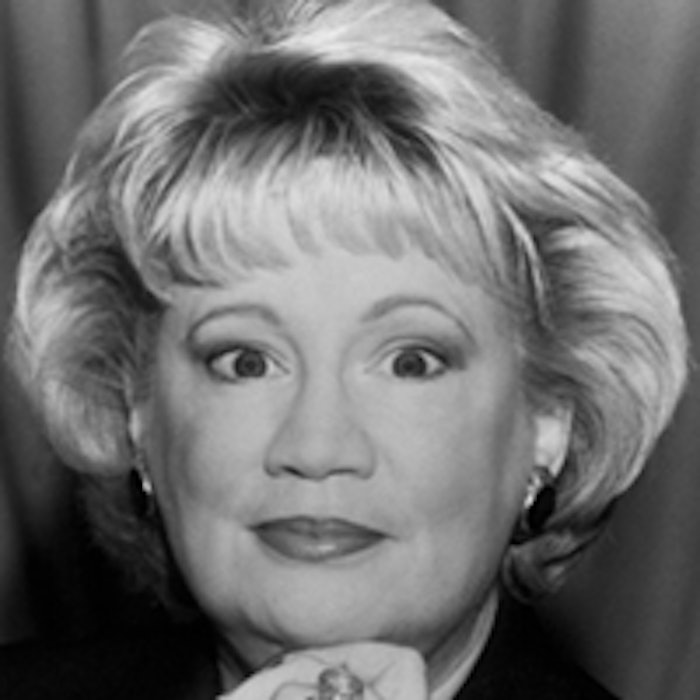 Bioelements is heartbroken to announce the passing of Pat Rambo-Rucka, long-time skin care industry veteran and national salesmanager of the professional skin care brand.
"Words cannot begin to express how saddened we are at the loss of Pat. Our entire company is grieving," says Bioelements founder and CEO Barbara Salomone. "She had been with Bioelements for so long, she was considered family. Our heartfelt sympathies go out to her children, friends and loved ones."
A pivotal and integral part of the Bioelements sales team for 20 years, Rambo-Rucka devoted her professional life to offering Bioelements products to distributors, esthetics schools and spas across the country and beyond. Her special combination of expertise and wisdom, plus a spirited personality, made Rambo-Rucka a valuable asset to the brand and those she worked with daily. She will be remembered fondly and missed dearly by her colleagues.
With a career in the industry that spanned over 40 years, Rambo-Rucka's love for esthetics began with her years as an owner of four salons in Illinois. A strong advocate for education, she was a cosmetology and nail technology instructor at several Midwest schools.
She held many industry association positions, including board member of Illinois Cosmetology Association, member of Nail Technicians America, and later director of Cosmetologists Chicago, where she lobbied for legislation to require all Illinois nail technicians to be licensed.
She also volunteered her time to the American Cancer Society and the Illinois Cancer Council, teaching cosmetologists how to work with chemotherapy patients through the Look Good… Feel Better program. As she targeted her career toward sales, Rambo-Rucka worked for Nioxin, and joined the Bioelements team in 1998 as national sales manager, a position in which she thrived.