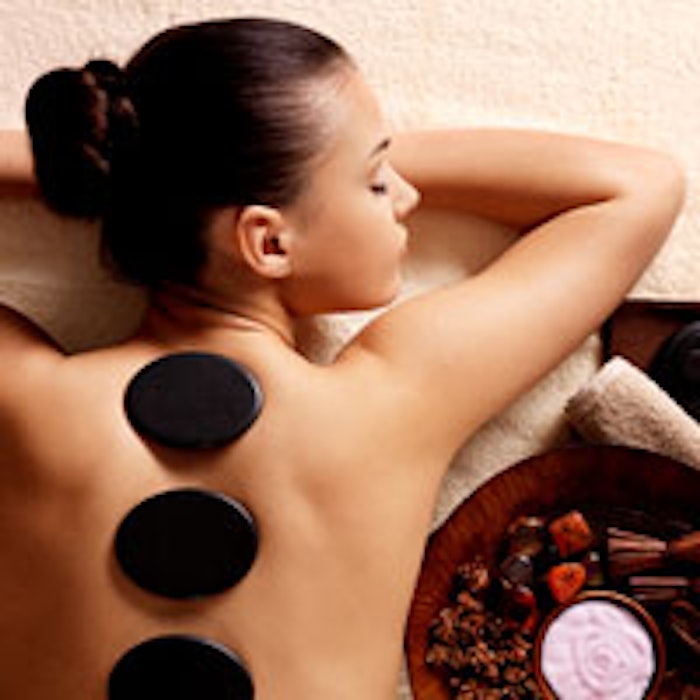 Spafinder Wellness 365 announced the winners of the inaugural global Wellness Travel Awards on November 6, which were presented at a press event held at the World Travel Market in London. The new awards reflect the significance of the $494 billion worldwide wellness tourism market* and are the first to honor destination spas, hotels, resorts and retreats around the world dedicated to offering experiences and environments that leave visitors healthier when they check out than when they checked in.
An elite panel of 26 travel and wellness industry journalists and experts nominated 373 locations for the awards; consumers across the globe then cast votes for the nominees. Online voting took place June 18 through September 19, and those nominees that received the most votes were named winners.
Mia Kyricos, chief brand officer of Spafinder Wellness, Inc., who announced the awards at the press event alongside John Bevan, managing director of Spafinder's European division, said, "We are honored to recognize the importance of wellness tourism to consumers worldwide who are seeking healthy travel options, whether they are in St. Petersburg on business or enjoying a rejuvenating vacation in New Zealand. As a company that has been in this business for nearly 30 years, it's gratifying to see so many engaged by this awards program, and it is just the beginning."
Spafinder Wellness 365 defines wellness travel "as vacations, getaways and business trips that help travelers stay (or get) healthy by offering unique options, such as healthy cuisine or programs that allow guests to relax and rejuvenate."
Kyricos also noted wellness tourism grew 74% faster than global tourism overall (12.7% versus 7.3%) between 2012 and 2013, and that growth was especially strong in developing regions such as Sub-Saharan Africa (57%); the Middle East/North Africa (39%); Asia-Pacific (21%); and Latin America (16%), during that same timeframe. The Wellness Travel Awards recognized numerous spas, hotels and resorts in these regions, many of them new to travelers.
Crystal Awards honor top properties on six continents
Coveted Crystal Awards were given to the top wellness travel destinations on six (habitable) continents. Notably, Four Seasons properties won Crystal Awards in both Asia and Europe.
Africa: La Mamounia (Marrakech, Morocco)
Asia: Four Seasons Resort Bali at Sayan (Bali, Indonesia)
Australia: Gwinganna Lifestyle Retreat (Queensland, Australia)
Europe: George V Paris Four Seasons (Paris, France)
North America: Canyon Ranch (Brand-Wide, United States)
South America: Lapinha Spa (Lapa, Brazil)
Country and Category Awards
In addition to the Crystal Awards, consumers voted for their favorite wellness travel destinations in 41 countries, from Vietnam to Chile. Four Seasons properties were once again in the spotlight, winning awards in Argentina, Egypt, France, India, Malaysia, the Maldives, Morocco and Russia. The Lifehouse Spa & Hotel, located in Essex, took honors for the UK, and Ste. Anne's Spa in Grafton, Ontario, won the Country Award for Canada.
Voters also recognized top destinations in 18 "Best for" categories, with well-known Miraval Resort and Spa and Canyon Ranch Tucson, both located in Arizona, garnering five and four awards, respectively. Additionally, category winners included Blue Lagoon in Grindavik, Iceland ("Best for Mineral or Hot Springs"); Aulani, A Disney Resort & Spa in Oahu, Hawaii ("Best for Families"); and Parrot Cay by Como in Providenciales, Turks and Caicos ("Best for Yoga"). Salamander Resort and Spa in Virginia was voted "Best New Wellness Travel Property."
"The awards are an industry accolade and an important consumer guide," said Kyricos. "And these winners are just a few of the thousands of wellness destinations that are dedicated to providing healthy travel experiences for every budget and every interest. Keeping well differs for everyone, and the awards reflect the many paths to wellness that are offered around the globe."
See all Wellness Travel Award winners at: www.spafinder.com, www.spafinder.co.uk and www.spafinder.ca.
*The Global Wellness Institute, Global Spa & Wellness Economy Monitor report, in conjunction with SRI International, September 2014.