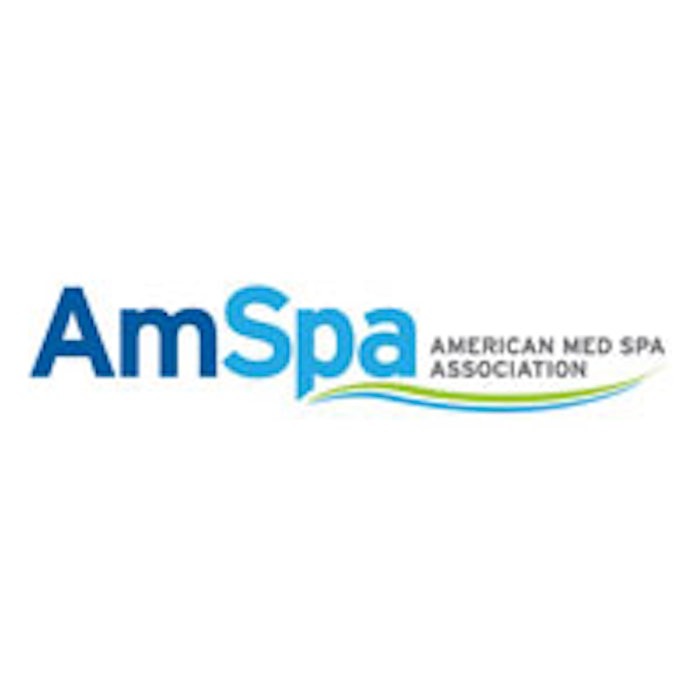 The American Med Spa Association (AmSpa) welcomes Cathy Christensen, former editor of Skin Inc. magazine and conference director for the Face & Body events, to its team as executive director of Operations and Communications.
Christensen began her career at Global Cosmetic Industry (GCI) magazine before transitioning to Skin Inc. There, she climbed the ladder from assistant editor/Web editor to editor of the brand, overseeing its strategy and planning, as well as its stable of products, from digital and print magazines, to e-newsletters, websites and the Face & Body Advanced Education Conference Programs. She also was on the founding team of Merge magazine, which catered to the medical spa market. Christensen has organized and developed the conference program at Face & Body Midwest in Chicago and Face & Body Northern California in San Jose, California, since 2012.
"I have been honored to have a role in serving the professional skin care industry's professionals for 12 years, and am looking forward to continuing working with them for many more," says Christensen. "I am so excited to be joining such an outstanding organization, and to work with the association's team, as well as its members and vendors, to help expand and grow AmSpa."
Christensen's first event with AmSpa will be the AmSpa Midwest Medical Spa Workshop, Staff Training & Networking event on October 27, 2014, at the Chicago Marriott Downtown Magnificent Mile in Chicago. This program includes AmSpa's well-known focus on legal and regulatory matters with expert sessions on the business of aesthetics, as well as a parallel track that provides hands-on instruction to med spa support staff on skills, such as answering the phone, selling skin care products/procedures and treating clients professionally to help increase spa revenues. Learn more and register for this event today!
According to Alex R. Thiersch, founder and director of AmSpa: "We are thrilled to have Cathy as part of the AmSpa team. As AmSpa continues to grow, Cathy's experience and reputation will ensure we continue to provide the most comprehensive and relevant resources in the industry. We look forward to Cathy being with us for many years to come."
Source: American Med Spa Association (AmSpa). AmSpa was created for the express purpose of providing comprehensive, relevant and timely resources for medical spas across the country. Whether a medical spa needs to know who can operate a laser in its state or a medical spa physician requires training for his front desk team, AmSpa can help. It provides discounts to the best facilities in the country, has the most sophisticated online job board in the industry, tailored exclusively toward medical spas and provides professional medical liability insurance. For more information about AmSpa, log on to www.americanmedspa.org.