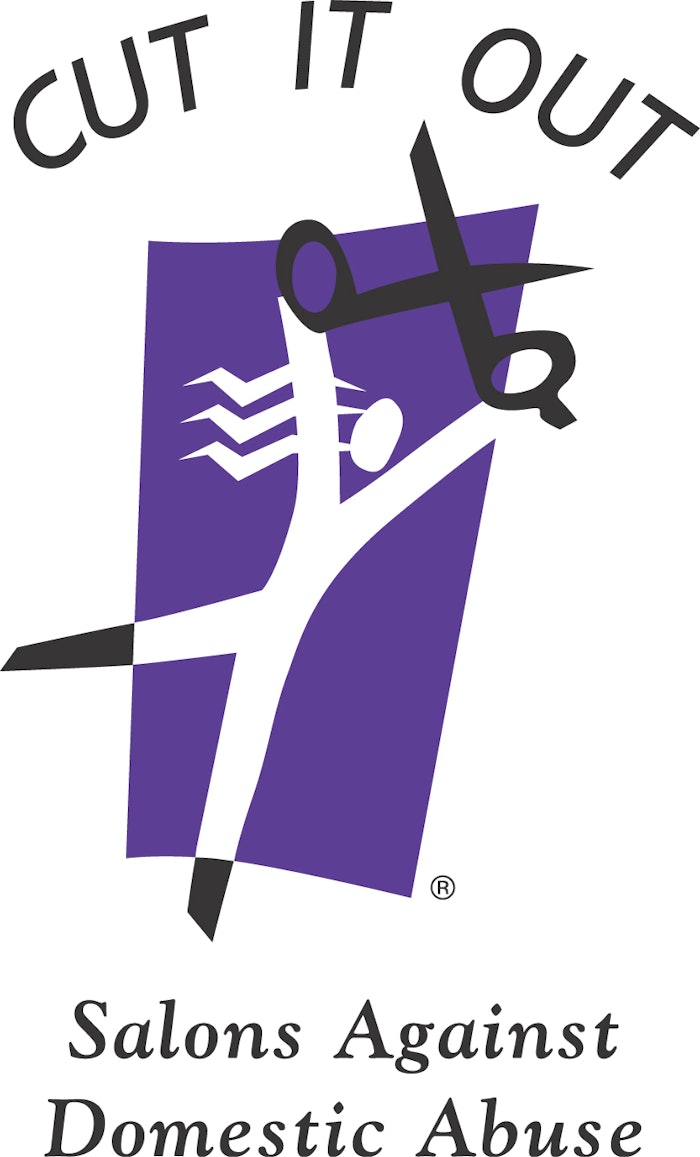 October marks Domestic Violence Awareness month and highlights an issue that continues to affect countless women, men and children on a daily basis. The Professional Beauty Association's (PBA) CUT IT OUT: Salons Against Domestic Abuse program is dedicated to mobilizing salon professionals and others to fight the epidemic of domestic abuse in communities across the United States by building awareness and training salon professionals to recognize warning signs and safely refer clients, colleagues, friends and family to local resources.
PBA is calling on beauty professionals and salons to support the CUT IT OUT program by participating in the Give the Power Back Drive. Aimed at raising awareness and funding to stop domestic violence, salon professionals in particular have an extraordinary opportunity to help.
CUT IT OUT is a year-round effort that builds awareness by offering complimentary training and display materials to salon professionals, which enables them to recognize warning signs of abuse. The goal is to safely and confidently help clients, colleagues, friends and family find local resources for help. The Give the Power Back Drive is an opportunity for salon owners and beauty professionals to host a fundraiser of their choice during October to bring awareness to this growing epidemic. Fundraising suggestions include donating tips, donating a percentage of sales, donating a percentage of each service, and soliciting donations from clients. PBA recommends participants donate 50% of the money raised to a local domestic violence resource and 50% to CUT IT OUT. Those who cannot participate can still donate directly to CUT IT OUT throughout the year by visiting www.probeauty.org/cutitout.
To help beauty professionals and salons in their fundraising efforts, CUT IT OUT will provide a complimentary marketing toolkit upon registration with a customizable press release, flyer and donation cards to help market efforts to their clientele and the community. Complimentary CUT IT OUT posters and safety cards are also included, which can be displayed in the salon and include the national domestic violence hotline number for those affected by domestic violence to call for help. As this is an ongoing effort, CUT IT OUT posters and safety cards can also be ordered for free at any time during the year from the CUT IT OUT website.
Participation is simple and can help save a life. To learn more and register, visit www.probeauty.org/endabuse or email [email protected].