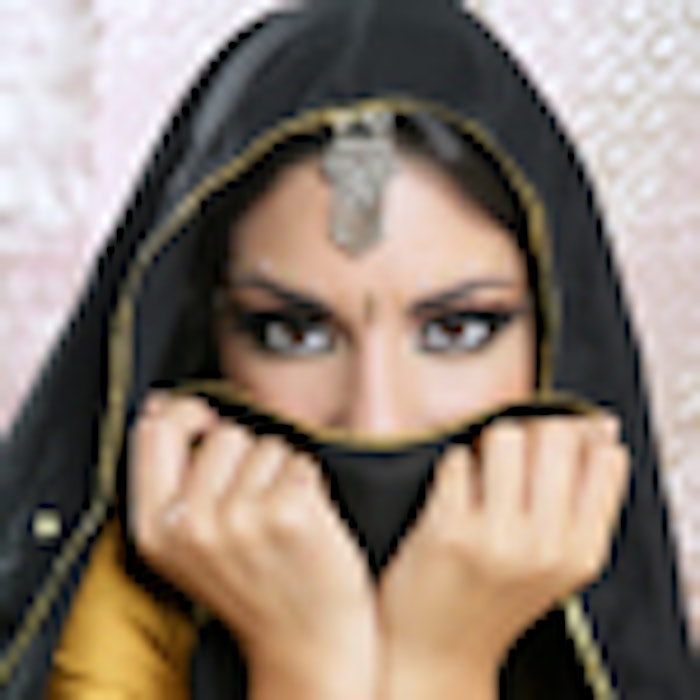 With an expected compound annual growth rate of 19% through 2013, the overall skin care market in India will continue to grow as consumers mature and demand different types of skin care products. Professional skin care, notably, is a segment that will see steady growth as both men and women open up to going to skin care therapy centers and dermatologists for skin procedures and treatment products. Medical spas that use and sell professional skin care products, in particular, will see growth. Skin-tightening, radiance-boosting and anti-tanning solutions remain big in the professional skin care segment. And women in India are now using targeted creams for blemishes, wrinkles, under-eye concerns, glow and skin-brightening.
Interestingly, anti-aging and skin-brightening products remain the hottest-selling segments despite the controversy in the concept of skin-whitening in India. Those skin care brands looking to stay away from the pressure of activists and women's forums that are anti-skin whitening are focusing on skin-brightening rather than whitening. They are also releasing promotions that are designed to be educational about issues and product offerings. In the skin-brightening market, Indian men—who are fast growing in awareness—have become the target audience because women consumers are already a mature consumer segment for these products.
The teen market is also a skin care segment that will see major growth this year, and brands such as Clean and Clear, Garnier, Ponds, and Dermalogica are creating major pushes to sell basic skin care ranges, including face washes, anti-blemish creams and spot-reduction solutions.
In terms of specific consumer segments, the market has grown larger with tier three and rural areas becoming the new focus for many Indian brands—and these areas are where most basic skin care is being sold. In addition, brands have been working to create awareness about using the right skin care products in these regions. This effort is due, in part, because the tier three markets are expected to grow very fast as these segments of India's population aspire to emulate the lifestyle in cities and urban areas as technology companies move into these regions, offering higher income potential and influencing lifestyle changes.
Priyanka Bhattacharya is a writer and journalist covering the beauty, health and wellness industries in India. She is the contributing beauty features writer for several leading Indian women's magazines.
This exclusive commentary is courtesy of Skin Inc. magazine's sister publication, GCI. This is also an exclusive preview of the May 2011 issue of GCI magazine.