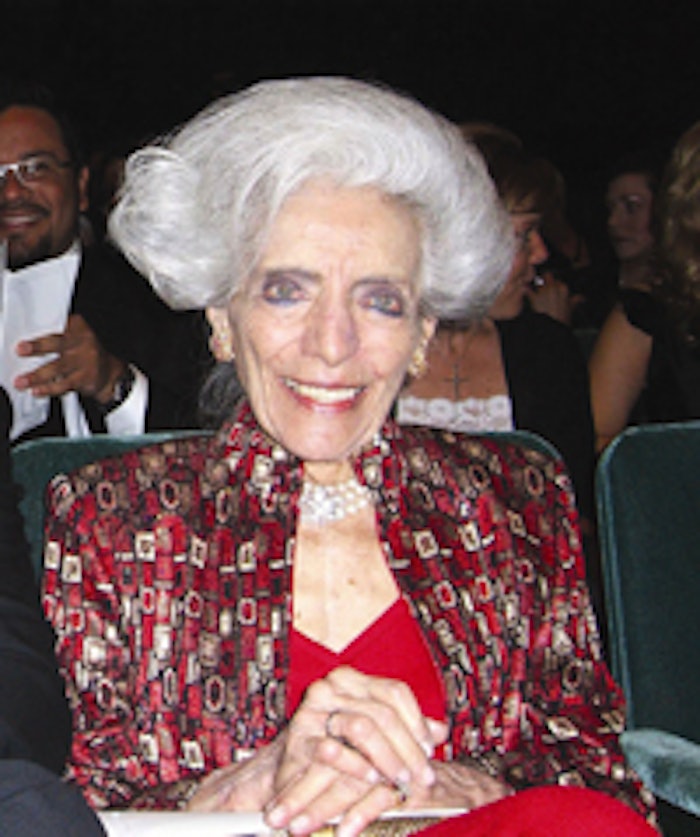 Rosalyn A. Barton (Simon), executive vice president of spa distribtor Spilo Worldwide, died on Monday, July 26, 2010.
An industry icon, Barton joined Spilo Worldwide more than 40 years ago. She was the right hand to Charles G. Spilo, the company's founder, and a guiding influence to the company ever since. For many years, she was responsible for overseeing the day-to-day activities of Spilo Worldwide. As executive vice president, Barton was also also involved in purchasing, special projects and general management at the company. .
It was her way with people that set Barton apart. Customers, vendors and co-workers marveled at her business intuition, gentle guidance and powers of persuasion. Her true caring nature and honest interest in people encouraged them to open up to her. She nurtured relationships the old-fashioned way, and made a real effort to keep them strong. In 2005, Barton was awarded the Lifetime Achievement Award from the Professional Beauty Association to honor her impeccable work ethic, compassion and enthusiasm for the industry she loved.
Her genuine passion for everything she did spread to all around her. Marc Spilo, president of Spilo Worldwide, said, "As a friend and mentor, Roz was a unique individual; someone you could count on for honest opinions, thoughtful guidance and absolute loyalty. If one is measured in life by the love, respect and admiration of the people around them, then Roz Barton was truly a rich woman."