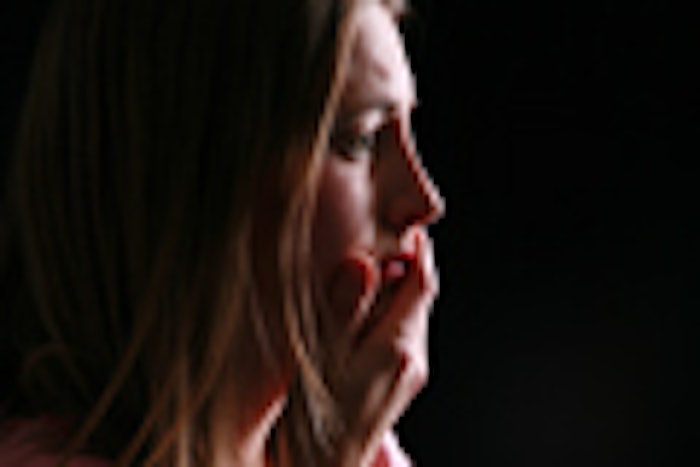 A survey recently performed in the United Kingdom revealed women, on average, had negative thoughts about their bodies 36 times a day.
One hundred U.K. women were recently asked to carry a clicker in an experiment to measure how many times they felt anxiety about their bodies aging. Over a seven-day period, the women aged 35–69 had to use the clicker every time they worried about their face, body, or appearance in general. On average, the women surveyed had negative thoughts 36 times a day.
One of the participants, U.K. talk show Loose Women host Sherrie Hewson, 59, said, "It brought to the fore how many women have issues. Listening to others, they are saying what I'm saying when you think it's only you. There are so many of us there's got to be a common denominator, so we've got to get together and change it, change us."
Hewson, who had a face lift 10 years ago, clicked 1,400 times throughout seven days but admitted she thought it would be more. In her waking hours, she experienced a negative thought about herself approximately every three minutes. She told the Daily Mail, "When I look in the mirror, my overriding thought is: "I don't know this person." I wake up to this face, and I feel as though it's someone else's. All I see in the mirror is age creeping up on me. The worst time for me in terms of clicking was the morning. Just getting up, I'd look in the mirror at my face and hair and think: "Oh dear, now that's a worry." I'd click as I put my makeup on, but the more makeup I applied the less I clicked, and by the time my "face" was complete I'd have stopped clicking. I'd also click whenever I saw images of myself as a young actress, which happens from time to time. Just seeing how I used to look would remind me I was getting older."
The study was devised by keep-fit instructor Irene Estry and psychologist Emma Kenny to see if a looks-obsessed society creates agism and pressure to stay youthful. The experiment was filmed for British network ITV's Tonight program.
By Harriet Alexander, The Daily Telegraph, November 23, 2009