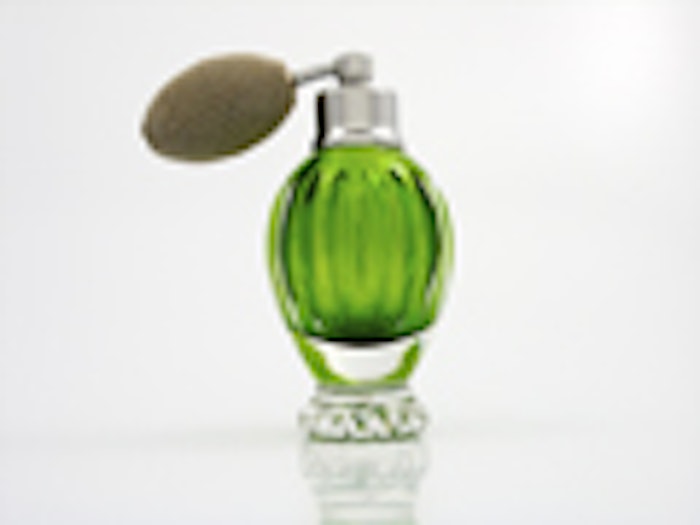 Ageless Fantasy, a new fragrance from the United States that bills itself as "the world's first anti-age perfume," will make its international debut this fall.
Following the launch in the United States this summer in selected upscale stores, the eau de toilette has piqued the interest of retailers worldwide. Created by U.S. niche fragrance company Harvey Prince, the scent is designed to make women "smell younger," incorporating scents such as mango, cherry blossom and pineapple.
Ageless Fantasy starts shipping this month to Harvey Nichols department stores worldwide. The product will also launch in Japanese department stores, Seibu in Hong Kong and China, and discussions are underway with European distributors, Harvey Prince president Kumar Ramani says. He expects to enter some 50 doors globally, excluding the United States, by the end of 2008.
CosmeticNews Weekly, September 8, 2008