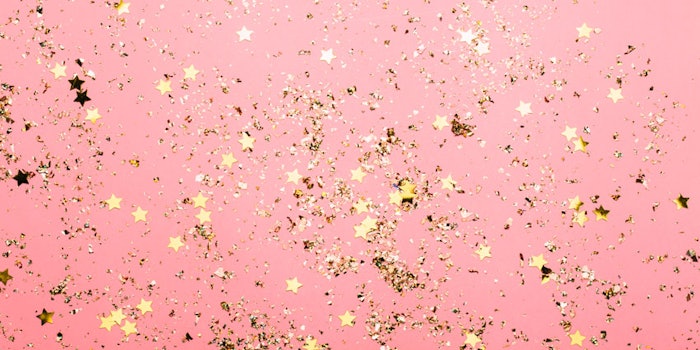 It's official! We've got the list of winners and finalists for the coveted Reader's Choice Awards 2021. After a successful round of nominations and voting, the results are finally in, and we can't wait to share the top products on the market for 2021. 
We wanted to thank all of the participating brands and readers who took part in the nomination and voting process. As the leading source for spa professi­onals, it was important for us to recognize product excellence in this industry.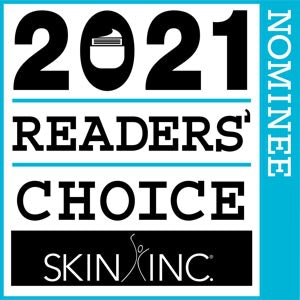 The results can also be found on our recent Instagram live, available on Skin Inc.'s Instagram page, as well as our daily e-newsletter. We will all get to know the winners even more when they are profiled in our December 2021 issue. 
Winners & Finalists Include
Best New Product
Winner: Éminence Organic Skin Care Turmeric Energizing Treatment
Finalists: Tamara's Sugar Tamanu Repair Balm, Shankara Timeless Kumkumadi Oil
Best Acne Product
Winner: Face Reality Sulfur Spot Treatment
Finalists: Elina Organics Skin Recovery Protective Healing Cream, DMK Skincare Acu Therm
Best Peel
Winner: Rhonda Allison Flower Acid Peel
Finalists: Lira Clinical Pumpkin Plus Definer, Dermastart Clearchoice Isomer Peel
Best Moisturizer
Winner: Pevonia Natural Skincare Power Repair Marine Collagen Cream
Finalists: Rhonda Allison Amino Peptide Moisturizer, Bioelements Crucial Moisture
Best Sunscreen
Winner: Lira Clinical SPF Solar Shield 30 Classic Tint
Finalists: Éminence Organic Skin Care Lilikoi Daily Defense Moisturizer SPF 40, TIZO Mineral SPF 40 for Face & Body Non-Tinted
Best Toner
Winner: G.M. Collin Hydramucine Hydrating Mist
Skin Script Skin Care Cucumber Hydration Toner, BiON Skincare Mandelic Toner Pads
Best Mask
Winner: DMK Enzyme Masque #1
Finalists: Elina Organics Cranberry Rose Skin Refiner, Viktoria Déann Peptide Cosmeceuticals Pepti-nano Mask
Best Cleanser
Winner: Éminence Organic Skin Care Monoi Age Corrective Exfoliating Cleanser
Finalists: G.M. Collin Puractive+ Cleansing Foam, Clearchoice Mandelic Cleanser
Best Body Product
Winner: Farmhouse Fresh Moon Dip Back to Youth Ageless Body Mousse
Finalists: Éminence Organic Skin Care Monoi Night Body Cream, Pevonia Pevonia Natural Skincare Crepe-No-More Body Cream
Best Anti-Aging
Winner: Viktoria Déann Peptide Cosmeceuticals Lift Kit
Finalists: DMK Fine Line, Bioelements Age Activist Clinical Youth Serum
Best Brightener
Winner: Skin Script Skin Care Lemon Zest Enzyme
Finalists: Lira Clinical Pro Lite Serum, PCA SKIN Vitamin B3 Brightening Serum
Best Sensitive Skin Product
Winner: DMK Beta Gel
Finalists: Rhonda Allison Rosacea Rescue Relieve & Restore Serum, Bioelements Barrier Fix Daily Hydrator
Best Product For Men
Winner: Lira Clinical Pro Anti-aging Pads
Finalist: Skin Script Skin Care Charcoal Clay Cleanser, Éminence Organic Skin Care Bamboo Firming Fluid
Best LED Device
Winner: Celluma Pro
Finalists: Elina Organics Tender Beam, ZAQ Facial Rejuvenation Device
Best Microcurrent Device
Winner: Bio-Therapeutic Bio-Ultimate Platinum
Finalist: Guinot Hydradermie Vital Energy Lift
Best Ultrasound Device
Winner: ZAQ Nova Powerful Ultrasonic Scrub Spatula
Finalist: Ultherapy
Best Microdermabrashion Device
Winner: DiamondTome NewApeel
Finalist: Silhouet-Tone Essential Peel
Best Microneedling Tool
Winner: Induction Therapies Collagen P.I.N.
Finalists: Bion Skincare MTS Derm Roller, Crown Aesthetics Skinpen
Best Facial Tool
Winner: Bio France Lab Cryo Freeze Globes
Finalists: Bio-therapeutic, bt-titan MN Model AE, ZAQ Rose Quartz Facial Roller, Gua Sha Board + Brush Set
Best Wax
Winner: Cirepil by Perron Rigot Blue Wax
Finalists: Caronlab Brilliance, Lycon Wax Lycojet Lavender
Best Sugar
Winner: Tamara's Sugar Organic Fair Trade Sugaring Paste
Finalists: Dermesse Sugar Scrub, Ke Kō Botanicals Sugar Paste
Best Hair Removal Prep Product
Winner: Cirepil by Perron Rigot Pre and Post Depilatory Oil
Finalists: Lycon Wax Pre Waxing Oil, Tamara's Sugar PreSugar Cleanse
Best Hair Removal Soother
Winner: Lycon Wax Tea Tree Soothe
Finalists: Cirepil by Perron Rigot Post Refreshing Gel, Tamara's Sugar Soothing Oil
Best Lash Product
Winner: RefectoCil Lash Lift Kit
Finalists: RevitaLash Lash Conditioner, Hawrych MD Lash Eyelash Enhancer
Best Lash Extensions
Winner: NovaLash London Volume Collection
Finalist: Aki Lashes, 0.05 Smart Russian
Best Brow Product
Winner: RevitaLash Brow Conditioner
Finalist: RefectocCil Brow Lamination Kit, Aesthetic Skin Solutions Dirty Brows Color Me Brows
Best Spa Supply Product
Winner: Rejuvenate Disinfectant Cleaner Ready to Use Spray
Finalist: Dukal Esthetic Wipes 4" x 4", Intrinsics Naturally Large Cotton Ovals
We are so excited to celebrate the best and brightest in the industry that continue to set the standard for skin care products. Here's to another year of innovative companies and creations.