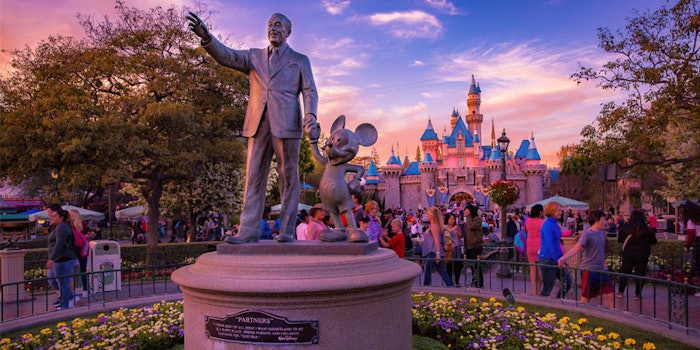 Disney's Grand Californian Hotel & Spa at the Disneyland Resort opened the Tenaya Stone Day Spa, designed by Walt Disney Imagineering to reflect the spirit of nature, California's indigenous cultures and the hotel's architectural style, according to an article from The Orange County Register.
Related: Eminence Registered Massage Therapy Opens in Gananoque, Ontario
The 6,000 square-foot spa includes eight treatment rooms, four manicure and pedicure chairs, a relaxation lounge, changing rooms and a retail shop.
Spa treatments include the Tenaya River Stone Massage with heated rocks, Aromatherapy Massage with gem elixirs and flower essences, Wild Honey and Mud Body Renewal with peat mud nutrient mask and a Step in Time foot massage.
"Tenaya" can be interpreted as "to dream" in the indigenous culture of the Yosemite Valley. Imagineering worked with Disney's Native American cultural adviser Dawn Jackson on the new design. It replaces the Mandara Spa, which closed in July 2019.
Imagineering wanted the design of the new spa to connect with the hotel's nature-inspired aesthetic and the theme park elements at Disney California Adventure.
A Tenaya stone donated by a Miwok elder who is a descendant of Chief Tenaya in the Yosemite Valley serves as a focal point in the spa's nature-themed brush arbor.
The interior design includes a chandelier designed from a tree root, stained-glass doors and windows and regionally crafted art pieces. A hardwood floor is made from a series of tree rounds with growth rings that combine to form series of "Hidden Mickey's."
Tenaya Stone Spa embraces the concept of the natural order of four found throughout many indigenous cultures of the world—including the four cardinal directions, four elements of nature and four points of wellness.
Upon arrival, visitors are also asked to select one of four stones that will guide their spa experience, according to Tenaya Stone spa director Brett Perkins.
The layout of the spa pairs four elements and colors with the four ordinal directions — air and red to the south, earth and white to the north, sun and yellow to the east and water and black to the west.
Initial reservations to Tenaya Stone Day Spa are limited to hotel guests staying at the Grand Californian, Disneyland Hotel and Disney's Paradise Pier Hotel.